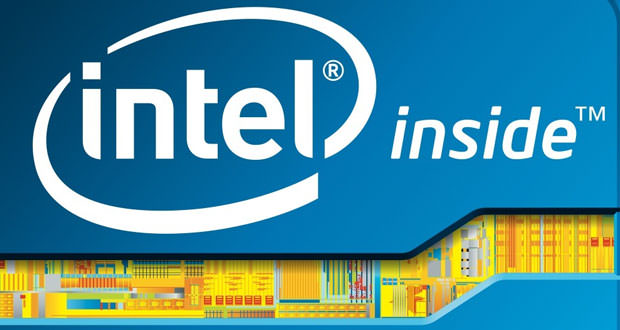 Up to 28 Cores per socket in the future Intel Xeon
Waiting for 2017, the Intel Purley processors Xeon will be combined with architecture Skylake and will offer a number of cores per socket never seen before, combined with a 6-channel controller DDR4.
The next generation of Intel Xeon processor, expected to debut beginning next year, will see an increase in the number of cores available to each socket with a transition from the current maximum of 18 up to 22 and 24, depending on the version of the processor. The source of information is this forum website Anandtech: at this address were published some slides Intel internal reporting details on future Intel platform's server.
All this will be achieved by maintaining the same platform in use at the present time, those Brickland and Grantley. For solutions Xeon E5 v4 the maximum number of cores will rise up to 22, reaching the threshold of 24 for model's Xeon E7 v4. For both solutions, the underlying architecture will be that Broadwell, with variations indicated respectively with the names of Broadwell-EP and Broadwell-EX.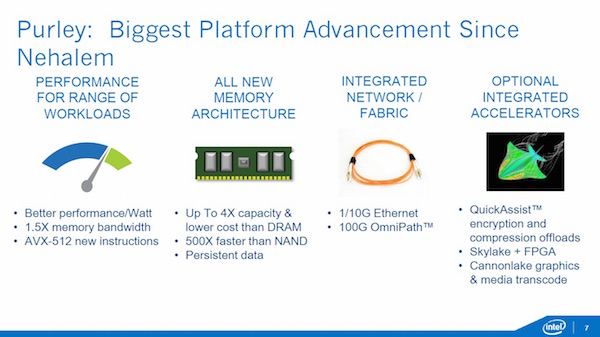 The real news concerns the Purley platforms expected in 2017, combined with new Intel Xeon-based architecture Skylake. To find these proposals to debut processor versions with up to 28 cores in both forms Skylake-EP as those in Skylake-EX, all in combination with 6-channel DDR4 memory controller then with a 50% increase in the number of channels than the previous generation platforms.
In addition to this new platform Purley will include support to PCI Express Gen 3.0 controller with up to 48 lines, configurable blocks 16x, 8x or 4x depending on requirements. The new platform will also see for the first time the integration of the support to the interconnections Omni-Path 100 GB, in addition to the bus UPI. Will support the new instructions AVX-512, next to a marked improvement of the relationship between speed performance and overall consumption of processors.