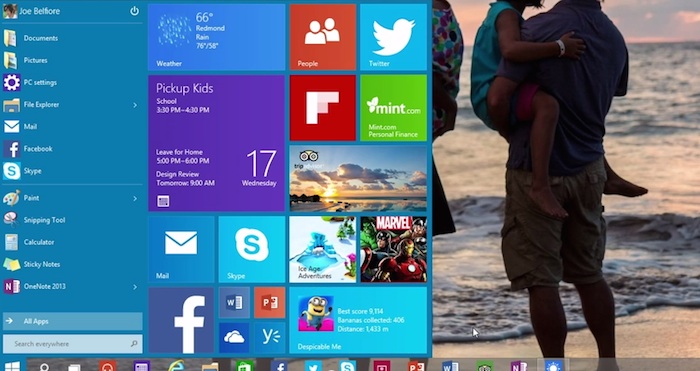 Windows 10 will also be available in 32-bit versions
Microsoft confirms Windows 10 will also be available in 32-bit versions, and estimated that about 100 million cars based on this architecture can be updated. There will be a version of Windows 10 for 32-bit architectures. The news was confirmed by Gabriel Aul – program manager Windows Insider – who continues his work of publishing Tweet dedicated to Windows 10.
When he began to talk about the success of Windows 8 was one of the many assumptions that the new operating system would be available are in x64 version. On this occasion, it was assumed that probably also the opportunities to upgrade from older machines were limited.
The situation is quite different, and even to know the real minimum requirements will have to wait for the official release Gabriel Aul indicates that there will be about 100 million machines 32bit, which can be upgraded to Windows 10. It is an important number that Microsoft cannot  neglect and such as to justify the necessary efforts.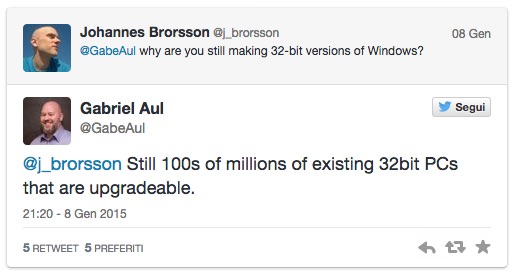 On 21 January at an event dedicated to Windows 10 Technical Preview, you know other details while unofficial sources confirm the possible release of a RTM version during the next summer.