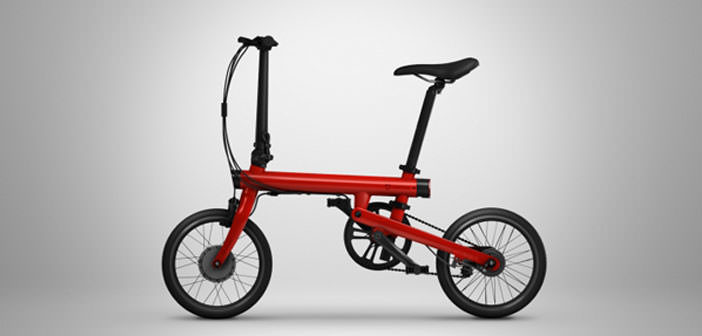 Xiaomi Mi presents QiCycle: Electric folding bike that communicates with your smartphone
The name of Xiaomi is not only related to the Android smartphone also appreciated in Europe for the convincing price-performance ratio. The Chinese company presents Mi QiCycle, a folding electric bicycle, marketed to 2,999 yuan (about $450). There is the companion app for smartphones.
Xiaomi smartphone is not a company, it is a technology company. And with this sentence that the Chinese manufacturer, also known in the West for its rich range of terminals Android, introduces Mi QiCYCLE, a folding electric bicycle, or, to put it differently, a bike " smart " by being able to interface with smartphone through a special companion app that provides useful information in real time on the course.
Mi QiCYCLE is the second bike marketed by Xiaomi, which, in March, presented the QiCYCLE R1, produced by iRiding (startups supported by the Chinese producer) and sold at 19,999 yuan. The new model is put in a different segment, undoubtedly resulting in more affordable from the economic point of view; The fact is Mi QiCYCLE distributed in China at a price of 2,999 yuan, or about $450 at current exchange rates.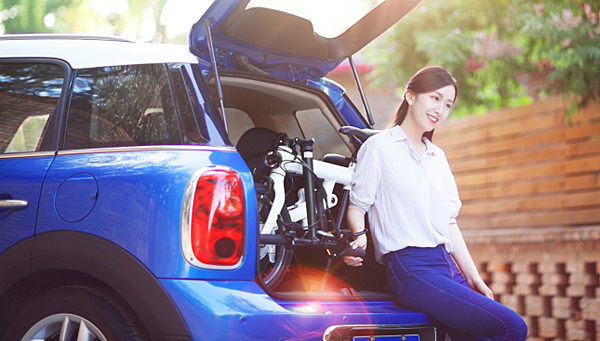 Faced with a more reasonable price, Mi QiCYCLE of Xiaomi is characterized by the electric motor 250W 36v that can assist the pedaling of the cyclist for about 45 km on a single charge of the batteries. Xiaomi has included the use of Panasonic batteries 18,650 lithium-ion battery: 20 batteries from 2,900 mAh, which, like Xiaomi keen to stress, are the same used in an electric car Tesla.
When the battery runs out, the user can continue the path without pedal assistance, using the Shimano Nexus three-speed, while, at the end of the excursion, the bike can be folded back on itself making it easier to transport the car. The total weight of 14.5 kilograms. Of course, a company like Xiaomi engaged in the market of devices smart could not give up enriching the standard equipment with a mini trip computer and companion app for smartphones.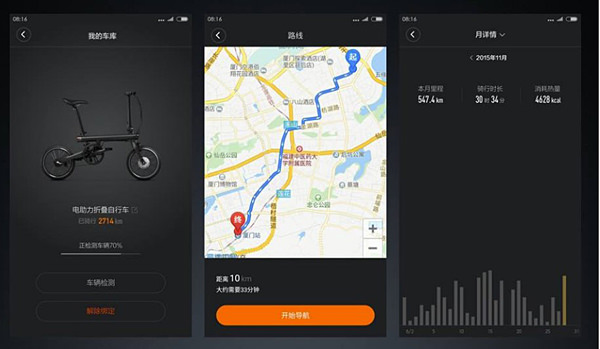 The first, located on the handlebar, provides real-time information on speed, distance, power and calories consumed. The second allows to monitor certain parameters related to the state of the bicycle (for example, the level of battery charge) and access to the navigation functions and the route statistics.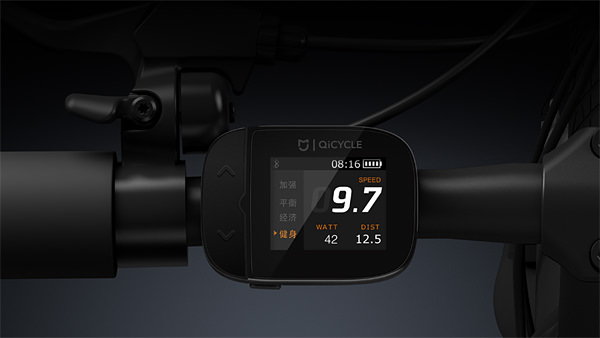 The Xiaomi Mi QiCYCLE is a product designed, first to the Chinese users, while users are interested in using it in a busy European city will probably have to resort to the parallel distribution channels to gain possession.