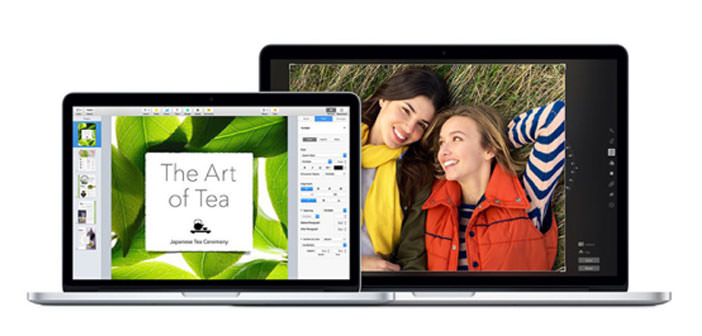 By year-end MacBook 13″ and MacBook Pro Touch ID and Touch bars
There are growing rumors about the renewal of the range MacBook laptops. According to Ming-Chi Kuo of KGI Securities, analyst Apple will introduce the new MacBook Pro models during the fourth quarter of 2016 and will extend the range of portable MacBook with a new 13″ model.
Apple has recently revamped the MacBook with Retina display. This does not change design, body and display, but by upgrading the internal components. The range of MacBook Pro is still waiting for a refresh that could come later this year. To suggest it is KGI Securities analyst Ming-Chi Kuo adds that, simultaneously, some details about a supposed new model of the MacBook range.
New MacBook Pro up to the fourth quarter of 2016
The first group of indiscretions focuses on the Pro models, significantly improved, says the analyst, which defines change as the largest ever made by Apple to the MacBook Pro line.
Though long neglected, the MacBook line is the brightest part of the series of Apple provided presentations for 2016. This is especially true for the two new MacBook Pro models, which will be introduced in the fourth quarter of 2016, since it will a thinner and lighter form factor, touch ID, use a bar with touch OLED display (replaces the function keys and will be located above the keyboard) and will adopt the USB-C / Thunderbolt 3 connector.
The new models, two in particular, will be thinner and lighter thanks to a new hinge system introduced from the house of Cupertino and the revamped keyboard, which could borrow from the MacBook models the realization of the keys with the throttle mechanism.
Other distinctive features of the new MacBook Pro coincide with integration Touch ID and with the touch bar located above the keyboard, at existing function keys, with integrated OLED display type that, on paper, would make it a versatile tool interaction with the interface. Predictably, most recently, has revamped of the internal components also extended the connectivity section, as suggested by the reference to the USB-C connectivity.
New MacBook with display 13″
The second rumor is the introduction of a new ultraportable MacBook, always equipped with Retina display, but with a slightly larger diagonal than the models currently on the market: from 12″ you would pass to the new model with a 13″ screen.
Kuo points out that the strengthening of the MacBook range is functional to a life cycle of MacBook Air laptops that draws to an end. The MacBook will take on an increasingly decisive place of these latest models will continue to play the role of Apple laptops " entry level " to secure the definitive disappearance.
2%
Product prices and availability are subject to change. Any price and availablility information displayed on Amazon at the time of purchase will apply to the purchase of any products.