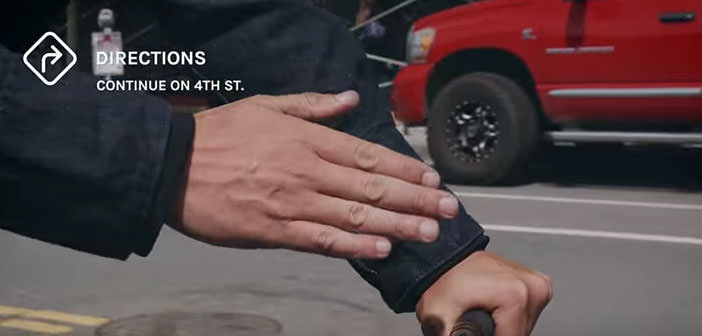 Google and Levi's, Smart jacket coming in the first months of 2017
In the spring of 2017 arrive from the first heads of smart clothing thanks to Project Jacquard of Google ATAP. A launch will be fashionable Levi's.
Last year, Google and Levi's announced a collaboration to complete Project Jacquard, a project with which to relaunch the smart clothing segment, the smart clothing. The technology is based on a conductive fabric for clothes can detect touch, pressure, and also the presence of the hand even before the touch. A new video posted on the Levi's YouTube channel See how it works and the potential uses.
Levi's Commuter is a jacket with integrated Jacquard technology in its interior. As explained during one of the events of the Google I/O, the jacket contains a left sleeve interactive storyline with a Bluetooth bracelet attached to the cuff. The bracelet allows the jacket to communicate with the smartphone and the user can configure different gesture for the various applications on the device. With one swipe, you adjust the volume of the music, with a tap you switch to another track.
With another gesture, you still can set the navigation from Google Maps. The technology was created primarily as a complement for those who ride a bike, so that the wearer can quickly issue commands to a device without being distracted too much during the ride. The jacket is made with fabric and traditional procedures and does not require special care in cleaning the only thing to do before putting it under water is to remove the Bluetooth bracelet.
Commuter is the first garment to use the Jacquard technology, but not for this will be the only: Levi's promised fact that it will launch on the market of more specific garments even for athletes and business realities.
Do not miss the API to customize the user experience of Jacquard and make the technology compatible with the highest possible number of third party applications already at launch. To date with Jacquard you can call and manage messages, or use Google Play Music, Google Maps and third-party app Spotify and Strava.
The release of the first clothing Jacquard is expected in the spring of 2017, already in the autumn has been planned by the two companies a first beta test.