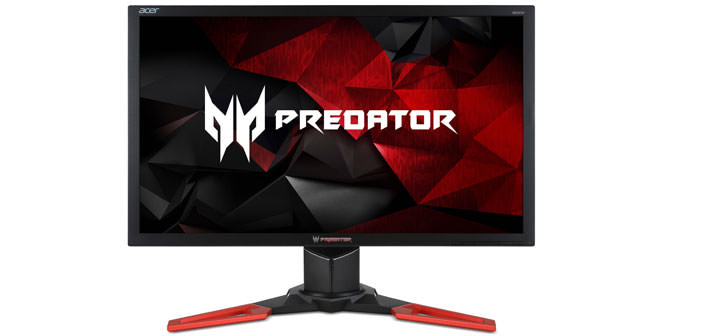 Acer Predator XB241YU, the new G-Sync 144Hz monitor for extreme gaming
Acer announced a new gaming monitor with a refresh rate of 144Hz (165Hz for overclocking) and compatibility with the technology NVIDIA G-Sync.
Acer adds a new gaming monitors to its line-up Predator. Acer Predator XB241YU is a 24-inch monitor with a refresh rate of 144Hz and support for NVIDIA G-Sync technology that synchronizes your monitor refresh rate to the GPU frame rate for an image without a stutter, tearing and latency.
As we have repeatedly stated it is an alternative technology to V-Sync, but compared to the latter allows you to optimize performance and reduce the input lag.
The heart of the new Acer monitor a 23.8-inch panel WQHD resolution (2,560×1,440) based on TN technology. The latter is the preferred choice for the more frantic games since sacrificing the viewing angles allows for 1ms response times in the case of the new Acer Predator XB241YU.
NVIDIA ULMB technology finally allows you to reduce the motion blur and ensure a maximum refresh rate of 165Hz overclocking in the presence of an NVIDIA video card compatible.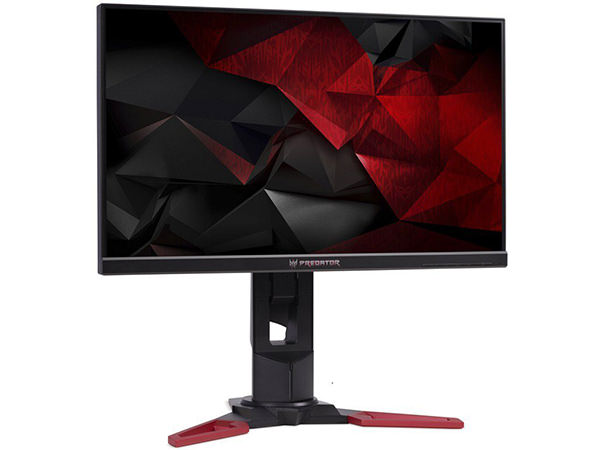 The maximum brightness is guaranteed by the monitor of 350nit, with a contrast ratio of 1000:1. According to the specification data released by Acer, the integrated panel supports 100% of the sRGB gamut triangle, to a very high color fidelity.
The design is defined by the manufacturer " ZeroFrame " due to the fact that the side frames are reduced to a minimum: it is a characteristic that fits well with any multi-monitor configurations.
The Acer Predator XB241YU monitor incorporates features for fatigue prevention of view, as the backlight " flicker-free " and the filter to reduce the blue-light emission. Users can also boost the brightness of the gray areas, helpful to have a considerable advantage in a competitive game, and choose from three different profiles quickly without having to access the pop-up menu.
Among the ports are HDMI, DisplayPort 1.2, USB 3.0, and there are two stereo speakers 2W.
Acer Predator XB241YU is currently available in the US at a price of $ 499.
14%
Product prices and availability are subject to change. Any price and availablility information displayed on Amazon at the time of purchase will apply to the purchase of any products.