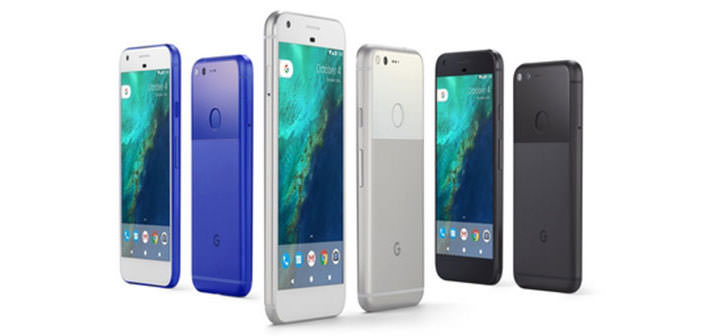 Google Pixel XL, similar production costs to those of the iPhone and Galaxy S
The production costs of Pixels XL are very similar to those of the most renowned products of Apple and Samsung, with Google manages to marginalize similar amounts from the sale of new devices.
The new Google Pixel XL has a production cost similar to the iPhone 7 Plus or Galaxy S7 Edge, according to new research conducted by IHS Markit. The account of the components er each unit of the new 5.5-inch device, model to 32GB of storage, is about $278.
To these must be added $7.75 as manufacturing costs, for a total of $ 285.75 for each Google Pixel XL introduced on the market. So how it is like the cost of production, is also like the " cost-to-sales " ratio.
Unlike some of the previous devices of the Nexus, the new Pixel and Pixel XL family have a significantly higher cost to the public, similar to one of the most renowned products of Apple and Samsung.
In the United States, the phablet version sells for $769, a figure which allows a direct comparison between Google, Apple and Samsung in terms of margins on the products sold. No surprise, according to IHS Markit Andrew Rassweiler executive, who argues that the components taken on the different devices are basically the same.
" The total cost of Google Pixel XL is, not surprisingly, in line with the costs of other competitors as the supply base and specifications are very similar from a smartphone, be it an iPhone, a smartphone the Galaxy family, or pixel XL ".
On the new, Google smartphone the most expensive component is the AMOLED display Quad HD resolution, the Samsung production, which costs $58 per unit in Bigg. The display is followed by a Snapdragon 821 processor, Qualcomm, which costs $50 in Google.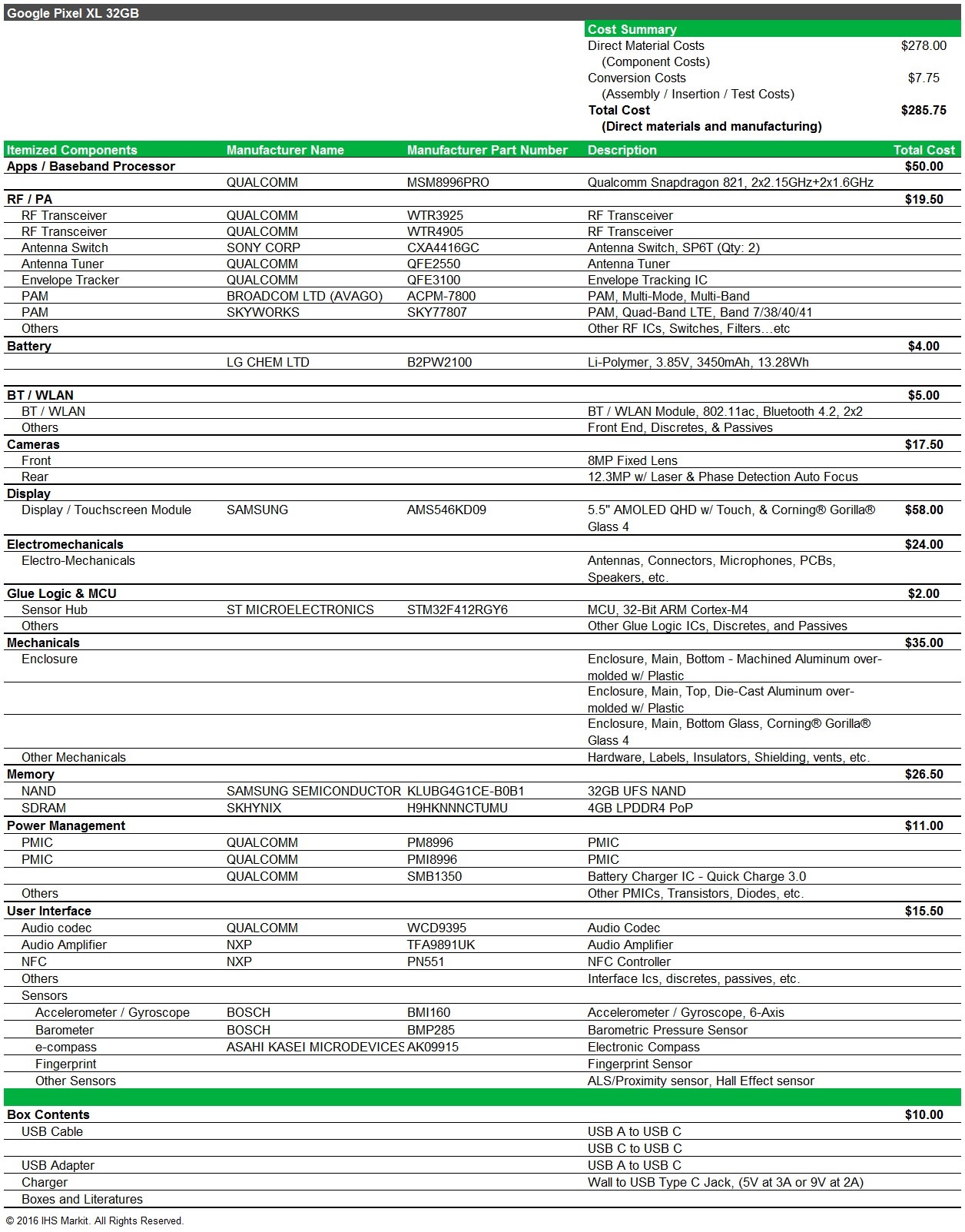 Other major expenses are relative to the chassis parts and the front glass ($35), the electromechanical components (antennas, connectors, microphones, speakers, $24), the sensors, the memories and components for radio frequency management.
The battery 3,450 mAh, production LG Chem, Google receives only costs $4. As usual, we point out that studies conducted by various analytical companies are based exclusively on the cost of components for single device choices, combined with the cost of production.
Not the undertaking is taken into account logistics costs, research and development, optimization software side, expenses for marketing. For these new models Google began investing an amount of money higher than in the past, money that is not in any way be counted by IHS Markit estimates.
If in part, it is justifiable to higher spending than some Nexus of the past, the other is undeniable that many fans are disappointed by the new prices, hoping a strategy is in line with the one performed by Bigg previously.