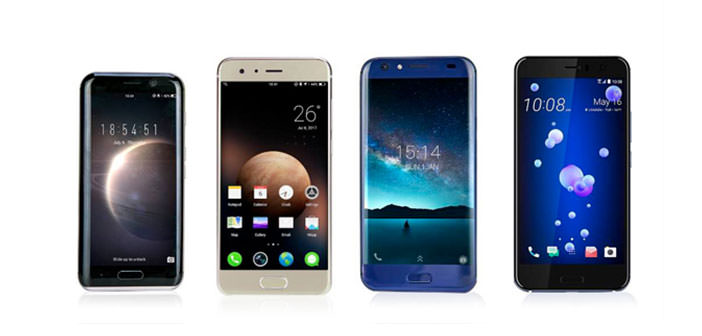 DOOGEE, here are its three best smartphones to see: BL5000, Mix and Mix Plus
During the year, the Chinese company has presented many smartphones with always high-performance specs, but also and most of all, from design to date. Between them, there are three devices that cannot go unnoticed.
The smartphone market is becoming more and more competitive, especially with regard to design. The products are more and more powerful but also and increasingly sought after with premium materials such as metal and glass as well as forms never before seen on a cell phone.
In this case too, DOOGEE has made a lot of its efforts to offer its customers attractive products and great success in various markets. So it is easy for us to recapitulate three of them, which, from the point of view of appearance, have certainly caught the attention of the audience and talk about DOOGEE BL5000 but also about DOOGEE Mix and DOOGEE Mix Plus.
Let's first talk about the DOOGEE BL5000, the latest arrival at the DOOGEE home that is characterized by a special construction with eight curves in its body but also and above all a large battery. In this case aesthetically there is no doubt an engineering sample with a truly extraordinary appearance as it is composed of a completely aluminum body with curved sides similar to the already present Honor Magic and Honor 9. At the technical level, there is a 5.5-inch display Full HD while at the back, we find a completely glazed glass cover that is especially surprising for its reflections with sunlight.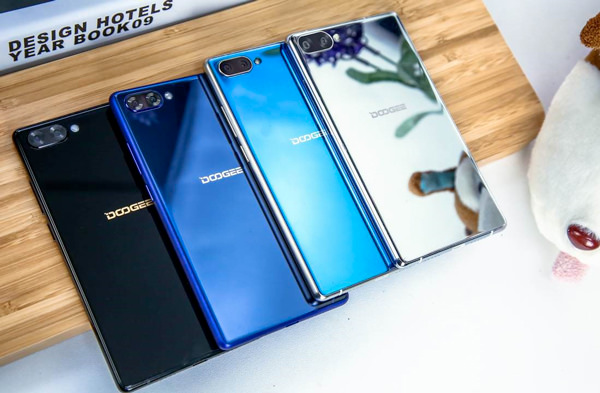 The battery is undoubtedly one of its most important specifications with a good 5,050 mAh of amperage and the presence of 12V-2A fast charging that is practically equivalent to that of the Xiaomi Mi Max 2. In DOOGEE, we are holding us to declare that the new BL5000 is l 'perfect mix equation between Honor Magic, Honor 9 and Mi Max 2.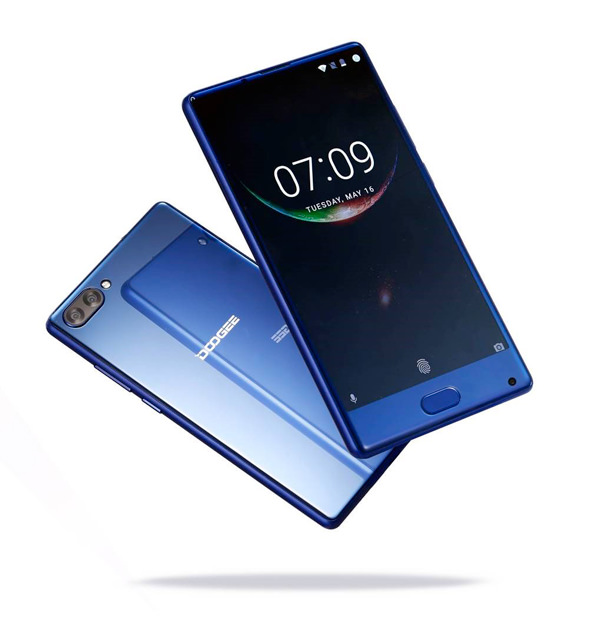 Not only because the new smartphone will be launched by DOOGEE in three different finishes, including the one in golden metal that a few others put into their own devices, but they much like the public. Do not forget the presence of the MediaTek MTK6750T Octa-Core processor with 4GB of RAM and 64GB of internal memory plus a 13MP rear camera.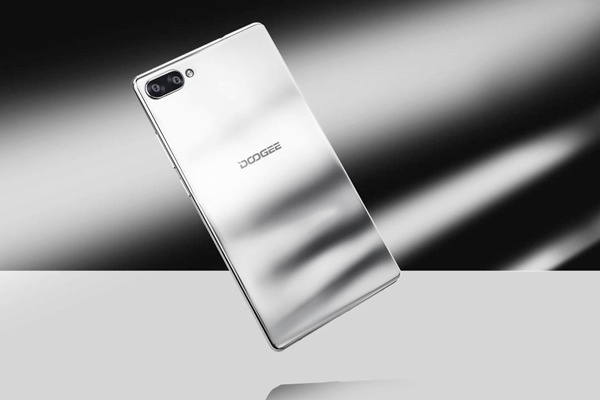 Speaking of the look, we cannot name the new DOOGEE Mi Mix which undoubtedly has one of the most innovative aesthetic solutions for the presence of a full-screen display that completely eliminates the frames and makes the device even more usable even in extreme solutions. In this case, the new Mi-Mix of DOOGEE has a 5.5-inch Super AMOLED display in Full HD resolution, but it can achieve even a body size of a 5-inch device just because there are no frames on the edges.
Not only because in addition to this it has a disarming beauty in view of the aluminum and glass constructions and also the availability in four different colors, including the limited silver and blue coral version that are being commercialized.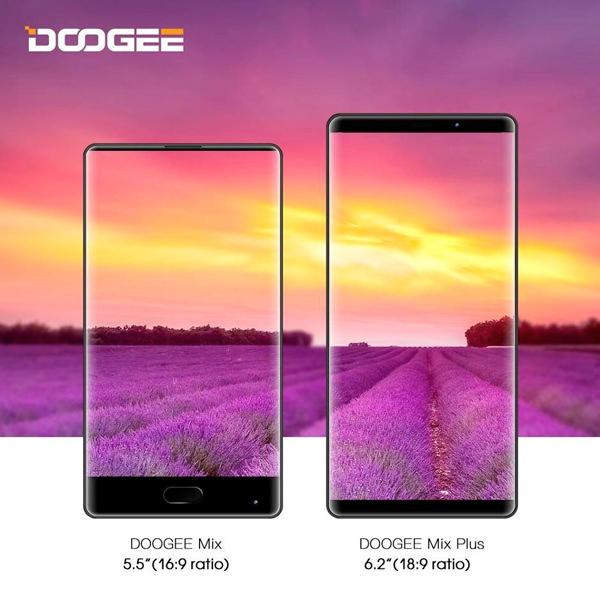 At the technical level, there is a sub-section with a MediaTek MTK Helio P25 processor, 4 or 6GB of RAM and 64 or 128GB of internal memory. All this also adds a multimedia subframe with a 16MP and 8MP rear camera to manage the photos taken to the maximum.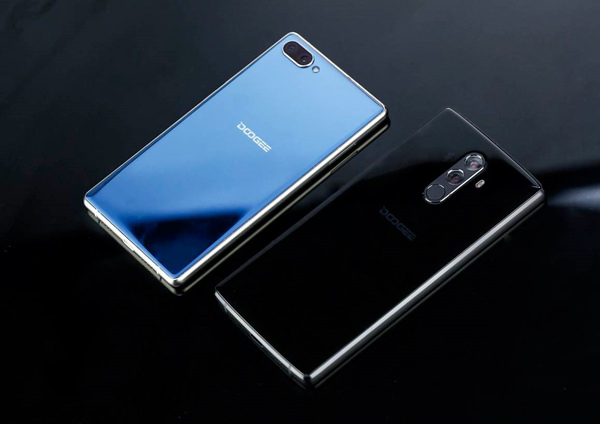 If that is not enough, DOOGEE allows users to choose the PLUS version of their new Mix. In this case, the differences concern not only the specifications but also the appearance as in this case the Plus version of the DOOGEE, I find it more similar to the Samsung Galaxy S8, especially as regards the display.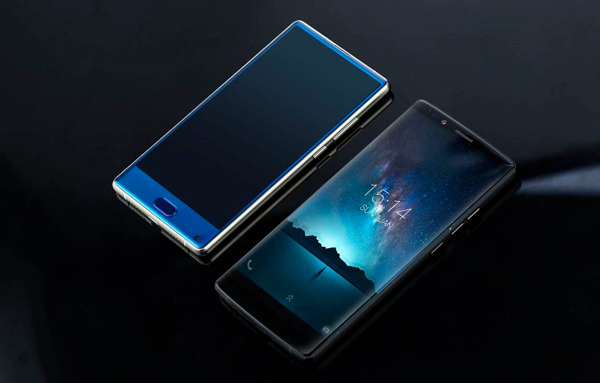 In this case, it has a 6.2-inch panel with a 18: 9 ratio on a very slim body with the same size as the Samsung device. In addition, there are four cameras in this case, two on the back and two on the front. The new DOOGEE Mix Plus will be officially presented during the second half of 2017.