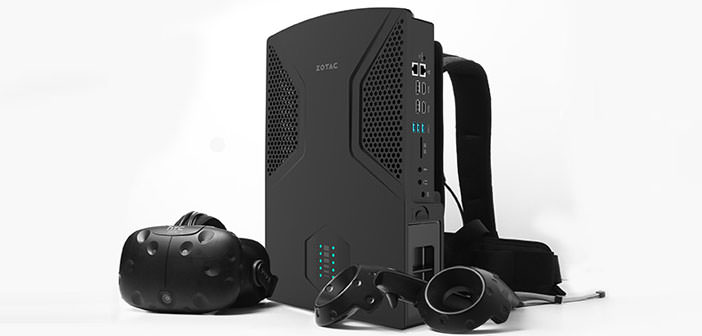 Zotac VR Go Backpack: PC for virtual reality, everything in a backpack
Not having the connection cable between HTC Lives and PC to hinder the movements? The solution comes from Zotac, which with Zotac VR Go Backpack integrated PC batteries in a backpack to put on his shoulders.
We had the opportunity to see the work a first prototype at Computex 2016 in Taipei, last June. We speak of a backpack developed by Zotac, which allows you to wear and display to drive a virtual reality without the limitations of wires that must be connected to the control PC: the PC is integrated inside the backpack.
The reference is obviously to HTC Vive, the viewer for the virtual reality that has seen the most interest in recent months with the ability to physically move within the environment once it is worn. The movement is a limitation in the PC connection cable, which has a suitable length but often tends to to hamper with the legs of who is wearing the visor.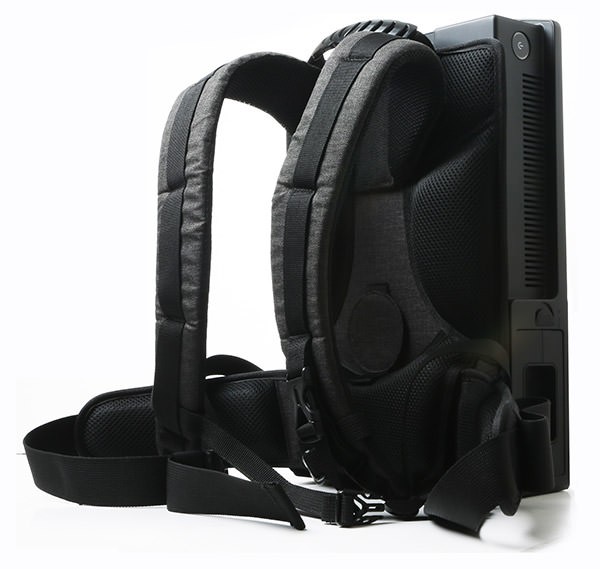 Backpack, worn over the shoulders and fitted internally of batteries, incorporates a PC it is connected to our VR viewer: in this way all the processing power required is literally on the user's shoulders, so that will not go more to interfere with the connecting cable between the viewer and the PC in this way being able to move freely.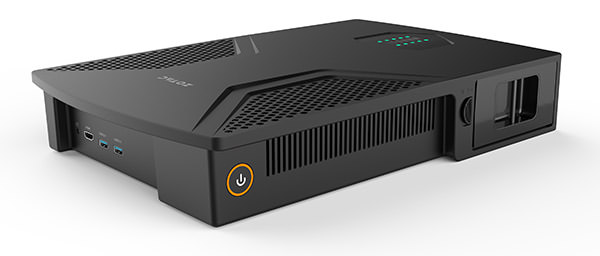 The Zotac VR Go Backpack is certainly interesting, like the proposal to speculate that the Taiwanese MSI has announced in recent weeks. These products are targeted to a specific segment of users and numerically content, which we believe can be more useful not so much in households as in local specifically developed to try virtual reality experiences to users.
Zotac VR Go Backpack, this is the name of the product, is equipped with hot-swappable batteries so it can be used without interruption. Zotac did not provide specific information on the characteristics of integrated hardware components in this backpack with PC, but it is conceivable it is a low-power processor combined with an NVIDIA video card family GeForce 1000 GTX, the GTX model 1070 most likely candidate visas content consumption and the processing power that makes available.
Zotac VR Go Backpack – Features
VR Ready
Hot-swappable batteries (Up to 2 hours of play time w/ batteries)
NVIDIA G-SYNC
NVIDIA Pascal Architecture
Microsoft DirectX 12, feature level 12_1 compatible
802.11ac WiFi & Bluetooth 4.2 technology
Zotac VR Go Backpack – Specifications
NVIDIA GeForce GTX 1070
2048 Cores / 8GB GDDR5 memory / 256-bit
Intel Skylake Core i7-6700T (quad-core 2.8 GHz, up to 3.6 GHz)
240GB M.2 SATA SSD
1 x 2.5-inch SATA 6.0 Gbps HDD/SSD bay
16GB DDR4-2133 SO-DIMM (Max 32GB)
Power button, LED
Analog input / output
3-in-1 card reader (SD/SDHC/SDXC)
4 x USB 3.0
2 x 10/100/1000 Ethernet (RJ45)
2 x Battery ports
Power output (DC 12V)
3 x HDMI 2.0, 2 x DisplayPort 1.4 (Max 4 displays)
HDCP compliant
Microsoft Windows 10 Home (64-bit) pre-installed
Length: 410mm (16.14in)
Width: 270mm (10.63in)
Height: 76mm (2.99in)
3%
Product prices and availability are subject to change. Any price and availablility information displayed on Amazon at the time of purchase will apply to the purchase of any products.