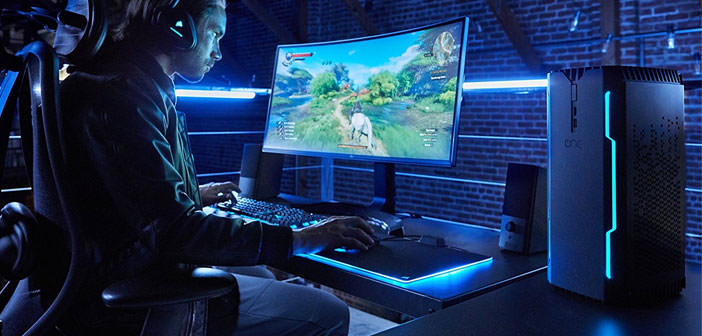 Corsair One: The small but powerful system for the gamer
Corsair launches in the market for complete PC systems with One, a proposal that combines much of its production of components with the motherboard and video card offered by MSI.
Corsair has announced the availability of One, its first full PC that is offered on the market and aimed specifically at the public of hardcore gamers. To achieve this, the American company has obviously tapped into many components of its domestic production, integrating those indispensable to her not with other products already on the market.
The logic behind this system is to provide a product with reduced dimensions, which falls within the family of the SFF systems (small form factor) but that by using components that are already commercially available can easily be updated at a later time following the release of more powerful solutions. Here is an Intel Core i7-7700K processor, architecture Kaby Lake, which is accompanied by a video card that proposal in the top of the range can also be based on NVIDIA GeForce GTX 1080Ti and Corsair various internal components from double kit liquid cooling.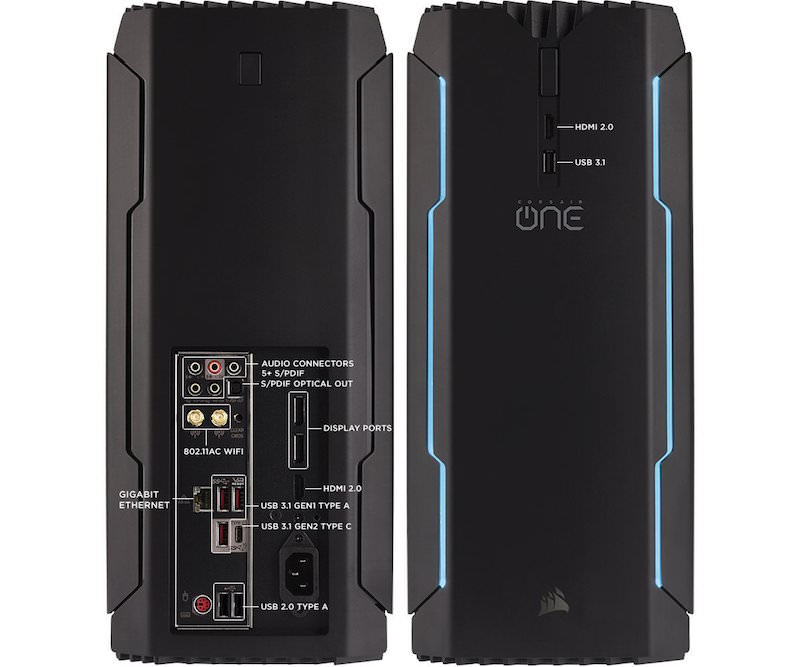 The configuration options allow you to choose different capacity for onboard storage, obtained with SSD 240, 480, or 960 Gbytes of Corsair Force LE family. The base power supply is a model SF400 80 Plus Gold SFX always American company, with the option of a 500 Watt version of power, while the additional storage can be run from a hard disk of 1 or 2 TB capacity.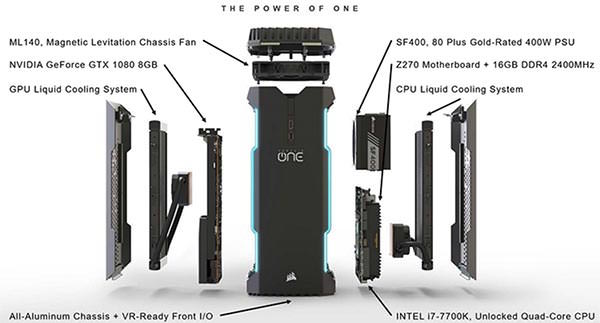 Motherboard and video card is MSI models: the first is a proposal Z270 Mini-ITX, which then combines a compact form factor, while the second is a proposal MSI combined with the cooling system Corsair liquid. The air inside of the case is assured by an upper fan 140 millimeters, which sucks air from inside the house by moving it from side racks in correspondence of the two waterblock for CPU and GPU so as to expel it outside Elevated.
The price Corsair One of the systems varies from $1,799.99up to a maximum of $2,199.99 for the more powerful version.
3%
Product prices and availability are subject to change. Any price and availablility information displayed on Amazon at the time of purchase will apply to the purchase of any products.