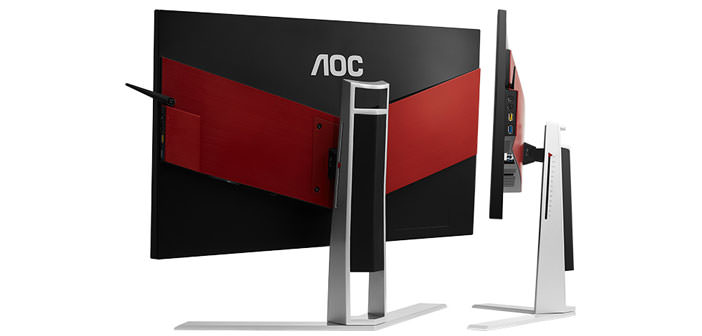 AOC Agon AG271QG: G-Sync IPS panel on 165Hz
AOC has announced a very interesting monitor for gamers. AOC Agon AG271QG boasts a 2K IPS panel 165Hz refresh time.
AOC presented Agon AG271QG, new family monitor designed on the demands and needs of gamers. To this end, the support is secured to the NVIDIA G-Sync technologies, for the elimination of tearing and input lag, in addition to a particularly high refresh rate. The panel 27″ is a 165Hz IPS, interesting feature if we consider that was obtained on an LCD matrix IPS (AHVA), certainly not the fastest technology available on the market.
For this reason, the panels for gamers often use matrices Tn, Twisted Nematics, which guarantee response time and higher refresh rates. The display supports a native resolution of 2,560 x 1,440 pixels (Quad HD, 2K) and thanks to the supported technologies, and technical characteristics provides images without blurring, tearing or jerky image, according to AOC. All this combined with the characteristics of an IPS display: so high color fidelity, high viewing angles.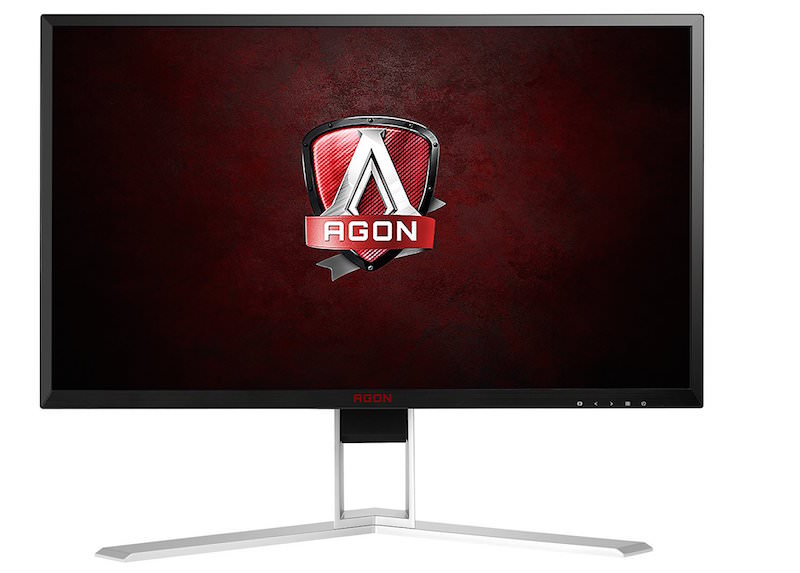 Regarding the response time, on the new AOC monitor is slightly higher than a traditional Tn, equal to 4ms as measured from the internal tests made by the company. The monitor supports the Flicker-FREE proprietary technology of AOC, which eliminates the color flickers on the screen and reduces eye strain. The adjustable pedestal AOC Ergo Dial has a graduated support for height adjustment, inclination or rotation.
AOC Agon AG271QG technical specifications
Panel : IPS LCD (ahva) 27 inches
Resolution : Quad HD 2K (2560×1440)
Brightness : 350 cd / m²
Contrast : 1000: 1
Angles : 178 ° / 178 °
Response time : 4 ms.
Refresh Rate : 165 Hz
Connectivity : HDMI, DisplayPort
Consumption : 45 W.
63%
AOC Agon AG271QG 27" Gaming Monitor, G-Sync, 2560 x 1440 Res, 350 cd/m2,165hz, 4ms,DP, HDMI
27-inch IPS display with NVIDIA G-SYNC technology, lightning-fast 165Hz refresh rates...
The IPS display with QHD (2560 x 1440) resolution delivers superior clarity and...
Inputs: HDMI , Displayport , USB fast charge; Response time : 4 ms. Adjustability :...
Product prices and availability are subject to change. Any price and availablility information displayed on Amazon at the time of purchase will apply to the purchase of any products.