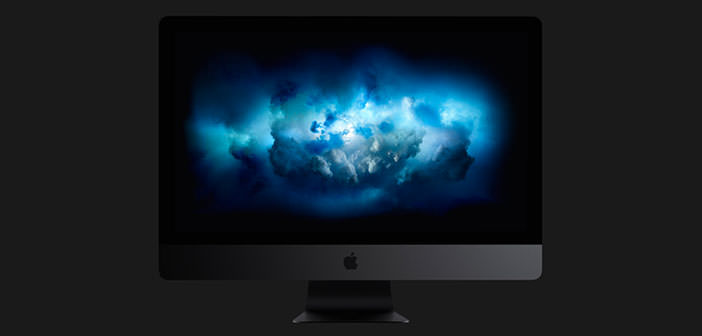 Apple Announces New iMac Pro: Here are all the technical features
Surprisingly, the company of Cupertino announces the new iMac Pro, a machine with the highest power with first-class technical specifications for the most professional users who want to push their Mac to the fullest.
Apple has introduced its new fixed-duty machine to the world. Let's talk about the new iMac Pro, a fixed computer with incredible technical specifications for the most professional users. In this case, the new system has a design almost similar to the current one of the iMac but what really changes are the internal components that see the latest generation specifications.
The new iMac Pro has a 27″ Retina 5K display, but also Xeon processors up to 18-core and up to 22 teraflops graphics processing. In short,  the most powerful Mac ever created by Apple and above all with a new gray sidewalk. Of Apple is to allow professional users to use the new iMac Pro for more and more amazing work, especially for advanced graphics editing, but also for virtual reality creation and real-time 3D rendering.
" We are excited to offer developers and customers a preview of iMac Pro. It will be our fastest and most powerful Mac ever, and will lead for the first time on iMac-class workstation processing capabilities, " said John Ternus, Hardware Vice President Apple Engineering. " We have redesigned the whole system and created a new thermal architecture to offer extraordinary performance in the sleek and silent shell of the iMac that our customers like: iMac Pro is an amazing step forward, never seen anything like that. "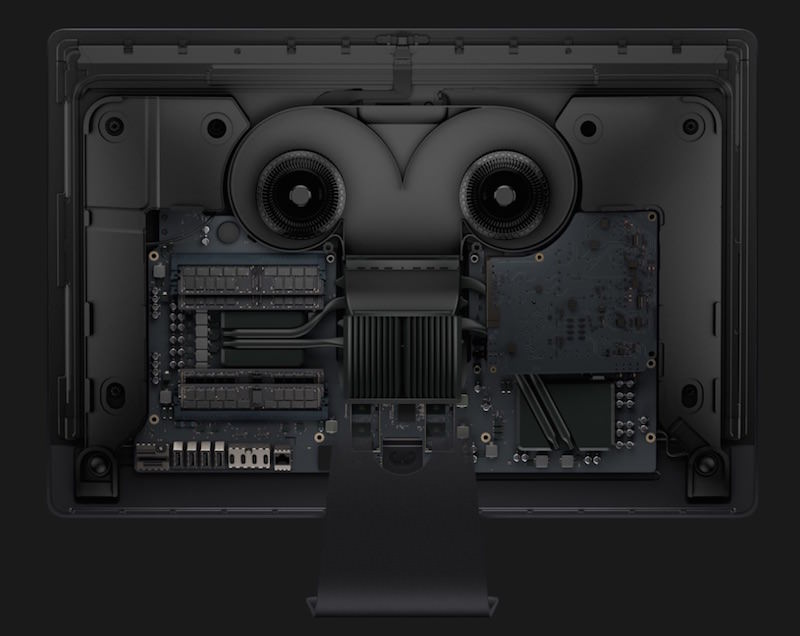 Technically with up to 18-core new-generation Intel Xeon processors, iMac Pro is designed to handle the most complex workflows. It has a flash architecture, a new thermal design, and a cooling capacity up to 80% better in the same slim and compact design of the iMac. Additionally, the new Retina 5K display supports up to 1 billion colors and connects to other monitors, not only because the new AMD Radeon Vega GPU will also feature.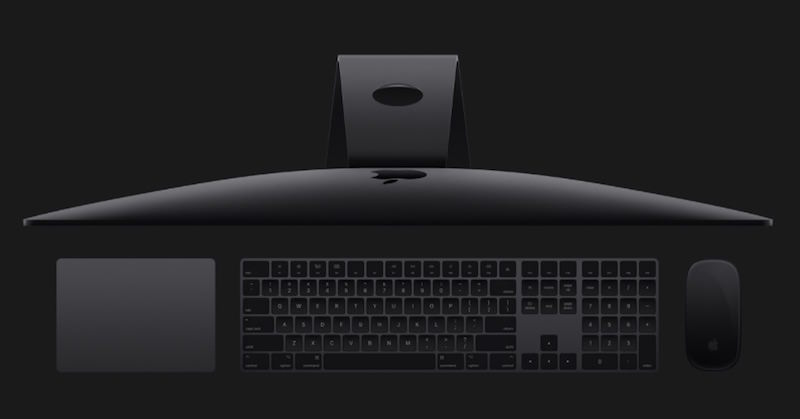 Not only because the new iMac Pro supports the storage of up to 4TB SSDs, up to 128GB of ECC memory, and four Thunderbolt 3 ports can simultaneously connect up  to two high-performance  RAID arrays and up to two monitors 5K. For the first time on a Mac, iMac Pro offers 10 Gigabit Ethernet technology for connections up to 10 times faster. iMac Pro will be available in December starting at $ 4,999.