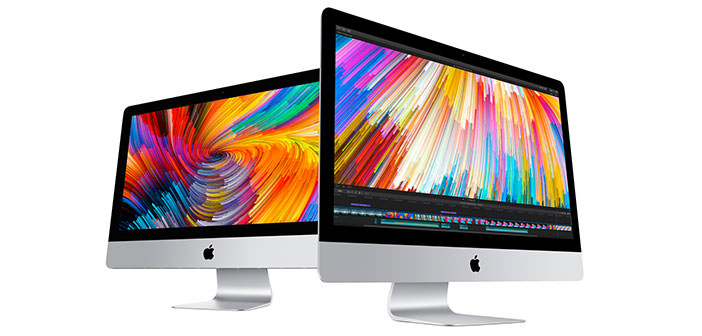 Apple: The new iMac 27" reaches 80% faster than the new Radeon Pro 500 series
The new Radeon Pro 500 series seems to mark new major speed records, enabling the new iMac 27" to reach speeds of up to 80% over previous models. Here are the results.
The first tests on the new iMac 27″ that Apple has upgraded since its latest WWDC 2017 and which saw the arrival in addition to the new Intel Kaby Lake of the seventh generation and especially the debut of the new Radeon Pro 500 graphics card.
That in everyone's expectations, it should have been able to gain remarkable power in even more extreme daily operations. Well, these expectations have been rewarded because the results of the first tests just show how the new iMac 27″ can overclose Apple's previous All-in-One models.
Primate Labs developer John Poole has highlighted how the new AMD GPU can even reach 80% faster than those achieved with the previous models of 2015. In addition, the tests carried out by the Geekbench lab specifically for these new Configurations have considered image-processing capabilities, physical simulations, and classic rendering, and have made it clear how new iMacs are suitable for use with applications such as Photoshop or even more demanding.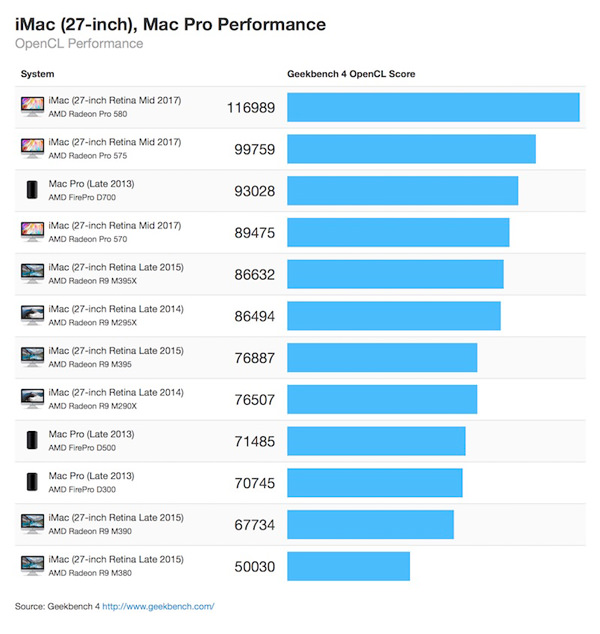 We saw during San Jose's conference how Apple has given importance to the hardware innovations of these new iMac especially at the graphic level. In particular, the new iMac 27″ that have a 5K display have been specifically equipped with Radeon graphics cards 4GB Pro 570, then the 4GB Radeon Pro 575 and finally the top model with the Radeon Pro 580 with 8GB.
In this case, this very high-specification variant shows the presence of an Intel i7 Quad-Core CPU with clocks up to 4.2GHz and Turbo Boost at 4.5GHz is the variant that in single core tests has scored the highest score Outclass machines of the past.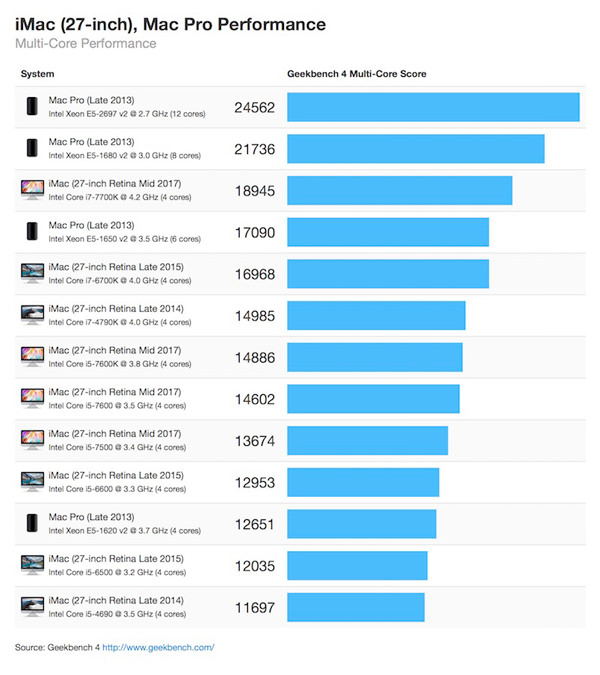 As for Multi Core testing, the machine still unbeaten is the 2013 Mac Pro, which is still the fastest though probably unprecedented due to the arrival of the powerful iMac Pro with Xeon processors up to 18 -Core and the new GPUs Radeon Pro Vega certainly cannot have rivals in these situations.