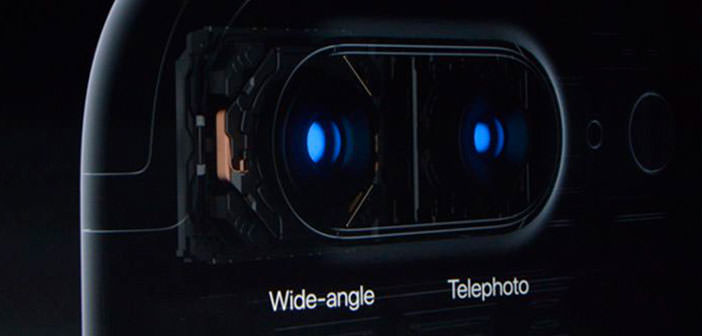 Apple and LG to work on a 3D camera on the new iPhone coming
The two would companies working in secret for the realization of a new double camera that allow pictures in three dimensions. This news could be installed on future iPhone coming next year.
According to rumors, Apple, is working in the closest secrecy with LG to design a new double rear camera with which you can shoot 3D images. We know how LG is already the supplier for the Cupertino company regarding the module integrated into the current camera and, according to reports The Korea Economic Daily, division LG Innotek would be chosen to provide the cameras of the iPhone that should come out next year.
At the time, of course, it is not clear exactly what will be considered for the 3D camera, but we have seen how Apple has its registered several patents in this field that allowed the identification of objects and the recognition of three-dimensional gesture, elements that in light of this indiscretion, It might make sense. Besides the site 9to5Mac speculates that this may be simply a more advanced mode of the " Portrait ", which allows you to use the dual objective to capture images with blurred backgrounds.
During the month of April of last year, Apple bought LinX, an Israeli company that dealt technologies for the production of multi-lens sensors in the field of digital photography for smartphones. Just this purchase may have opened to the world of Apple echnologies related to 3D that they might be coming their own with the new iPhone.
Recall as LG Innotek has already integrated some 3D technologies in the Optimus 3D past camera, smartphone capable of generating three-dimensional images without the need to use glasses. And plausible that Apple has asked its LG for cooperation on this front.