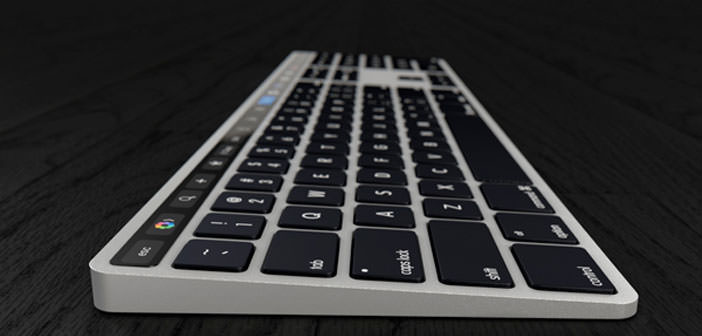 Apple Magic Keyboard: Here's how it could be the keyboard with Touch Bar
A concept allows you to imagine what could be the Apple keyboard with the multifunction panel OLED. Many people, after seeing her on the new MacBook Pro, even the desire to use it on the iMac. Let's see how it could be.
The most important new view of the MacBook Pro by Apple introduced during the last Special Event Cupertino is undoubtedly the Touch Bar. A small fully programmable OLED panel that depending on the software allows you to have multiple command function for better use of entire product made in Cupertino.
Just the new Touch Bar has actually " hit " the faithful of the bitten apple that have been pre-ordered the new MacBook Pro allowing the company to Tim Cook to reach record numbers in this regard. But that's not all seen that many have feared the idea that Touch Bar could be inserted in a hypothetical new Apple keyboard for use with the iMac or Mac Mini. Here, then, that an Imgur user has seen fit to create a concept where you can closely observe the new Magic Keyboard with Touch Bar.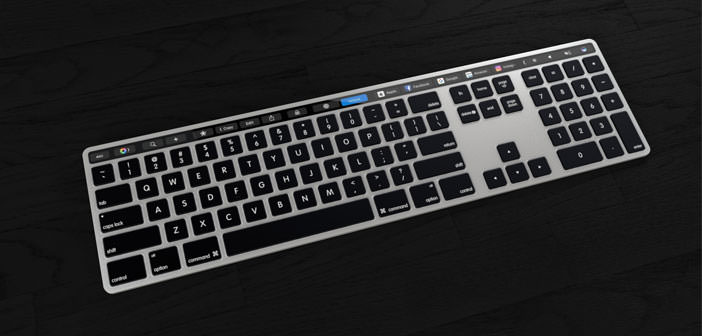 The imagined first keyboard also has the keypad and thus fully extended from this point of view. Aesthetically, the same takes up the lines of the latest MacBook or other Apple products and is then outlined with a strongly minimalist look in a gray color with blacks keys very similar to those introduced in the MacBook 12 and in the new MacBook Pro.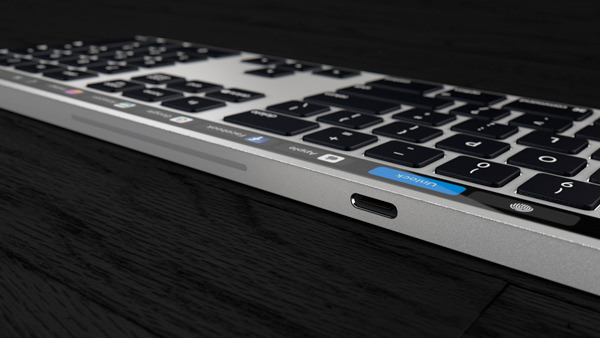 In plain view of the bar with touch OLED display is then placed ready to change according to the user needs. Imagine it costs nothing but it certainly carry a keyboard with Touch Bar could be very challenging at the engineering level.
First, the keyboard should implement its own processor to be able to operate the panel, also the management of the Touch ID (if present as in the MacBook Pro) might need a Wi-Fi connection rather than Bluetooth's type as happens today with this type of wireless keyboards.
The Apple Magic Keyboard arrival in 2017 the new Bluetooth 5.0 could lead Apple to implement this technology and thus to allow the positioning of the Touch Bar in a hypothetical new keyboard may be supplied with future iMac.