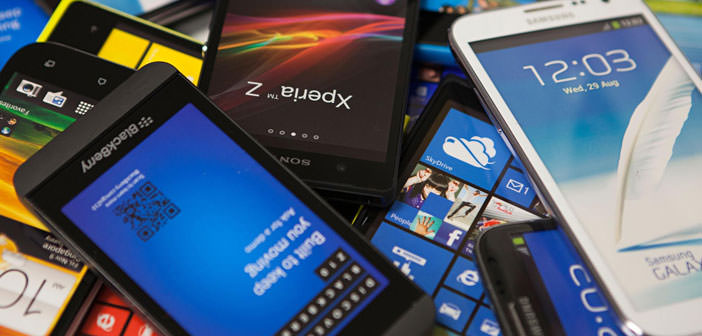 Apple's first smartphone brand in the US and UK in 2016, but in Europe Samsung Wins
Kantar Worldpanel has released updated data on the smartphone market, distinguished three main competitors.
Kantar Worldpanel has released figures for the last quarter of 2016 for the whole world, where we read that usually, Android continued to gain ground on most markets. In contrast, Apple has prevailed in the US, UK and Australia, while in the Top 5 European countries was to lead Samsung in 2016 despite the Galaxy Note 7. If the Kantar data also show the plight of Apple in the market China, where Apple is not " managed to regain the top spot. "
To win the Chinese market was Huawei, which has been confirmed as the most exciting company in the top of the standings: " Although Android has a bigger ecosystem, Apple has been the most popular brand in the US and Britain for the final quarter of 2016, " said Lauren Guenveur Kantar. " In the Top 5 European has won Samsung, and Huawei has occupied the second position. In urban China, Apple has not been able to recapture the top position, that Huawei " was once again occupied.
The American market smiles as usual for iOS, which generates almost half of the total sales of smartphones. In the fourth quarter of 2016 44.4% of smartphones sold in the US is an iPhone, with sales up 39.1% compared to the same period last year.
For Android is entitled to 54.4% of sales, down 4.7% from the same period of 2015: " The top seller of the Christmas season were the iPhone 7 and iPhone 7 Plus, which occupied the largest market share the release took place in September. "
The two new top range of Apple accounted for 28% of total sales of smartphones in the US. Despite the success of Apple are also good news for Samsung, who lost only 0.9% of the market share in the period under review, the same one where the scandal broke the battery of Galaxy Note 7.
The company was able to handle the situation and cushion the blow in one of the most important markets in the world, which still has 28.5% of market share. Galaxy S7 was the third best-selling smartphone in the fourth quarter of 2016, although he made debut several months before.
Overall, sales of smartphones showed a slight decline compared to the same period last year. By analyzing the latest data we are known as in all the main areas of the world the smartphone market today monsters is significantly strengthened, with the positions that remain firm and with small variations. The only one that shows a certain excitement regarding the controversy iOS/Android is China, and it is the emerging markets that big industry are trying to face off in a tighter.