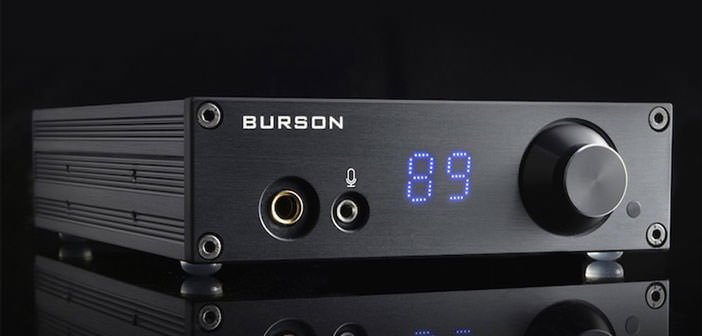 Burson Audio presents a headphone amplifier to be inserted into the PC
Burson Audio's curious choice, which proposes a headphone amplifier with integrated DAC that can be inserted into the slot for the optical readers of desktop computers. Prices starting at 300 $
Burson Audio presented a new headphone and speaker amplifier whose particularity is the fact that it can be inserted into an optical drive slot of a desktop computer. Called Burson Audio Play, it uses an ESS Saber DAC and a Class A discrete component amplifier (replaceable).
Inside the Burson Audio Play there is an ESS Saber ESS9018 DAC able to manage music in 32 bit / 384 kHz PCM or DSD256 format (through DSD on PCM). The power amplification stage is composed of a series of class A discrete components, which allow to obtain up to 2 W in output with headphones with 16 Ω impedance and 100 mW with headphones of 300 Ω. This means that any headphones up to 150 Ω should be easily managed by the amplifier.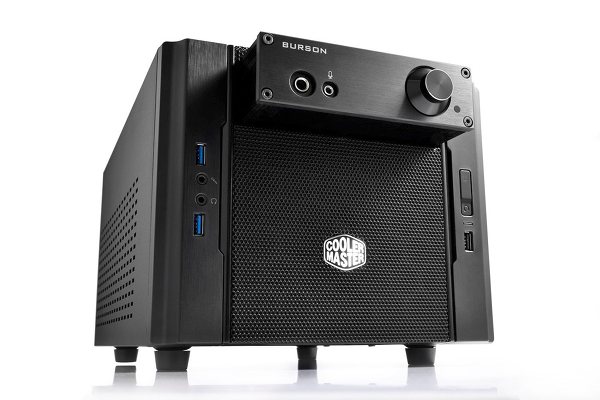 The Burson Audio Play can be used externally, like any discrete headphone amplifier, or inside a PC, thanks to its compact size and the presence of a dedicated power connector. In this case, however, it is necessary to estimate an increase in computer cooling: consumption reaches 70 W and the use of a class A amplification stage implies that a substantial part of this energy is dissipated in heat.
Also not to be underestimated is the output impedance of the 6.3 mm jack connector, equal to 8 Ω. Such a high impedance can cause distortion with lower impedance headphones and less bass.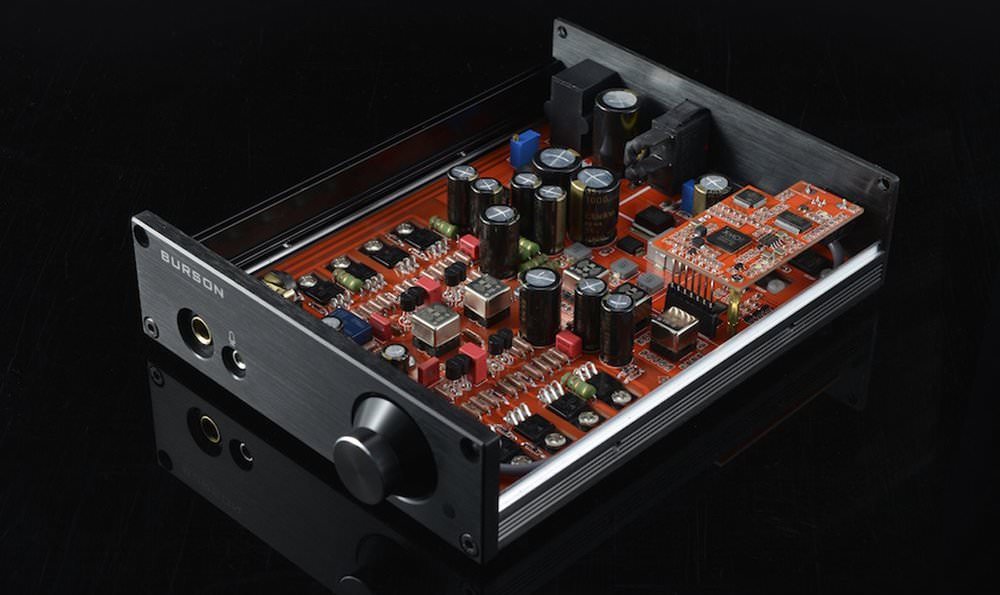 Burson Audio states that this product is not only for audiophiles, but also for players who want to improve the sound of their videogame experience. The integration of a 3.5 mm jack connector for a microphone actually goes in this direction.
The use of an XMOS chip as a USB controller guarantees full compatibility with Windows, MacOS, Linux, iOS and Android. The Burson Audio Play is start at $399 for the basic version with 3 NE5532 and 2 NE5543 as amplifiers; numerous options carry the price up to $549. In all versions, except the basic one, there is a remote control.