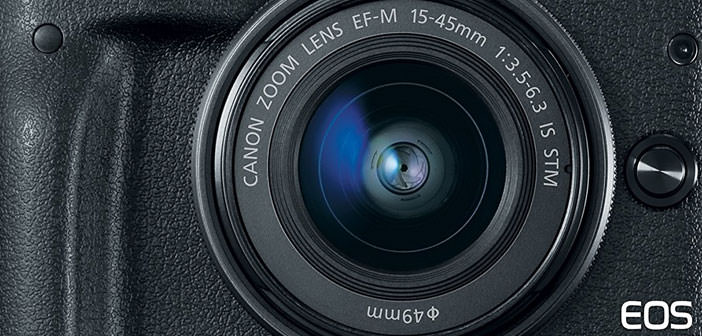 Canon EOS M6: New compact mirrorless
Canon has today presented to the press several products with the strong basic common techniques. One of these is the new Canon EOS M6, mirrorless midrange, which joins the previous Canon EOS M5 leaders by a " light " version, more compact and economical.
Canon EOS M6 and Canon EOS M5 good share of the electronics. We find also within the M6 ​​the APS-C Dual Pixel CMOS sensor 24.2 Mpixels (which also characterizes the rest of the 80D and the two reflex contextually announced, the 800D and 77D), as well as the image processor DIGIC 7 allowing the new mirrorless to work between 100 and 25,600 ISO.
The Dual Pixel CMOS sensor provides 49 points AF phase detection, eliminating the main weakness of the mirrorless EOS prior to M5; the minimum sensitivity (-1 – 18EV) could be better.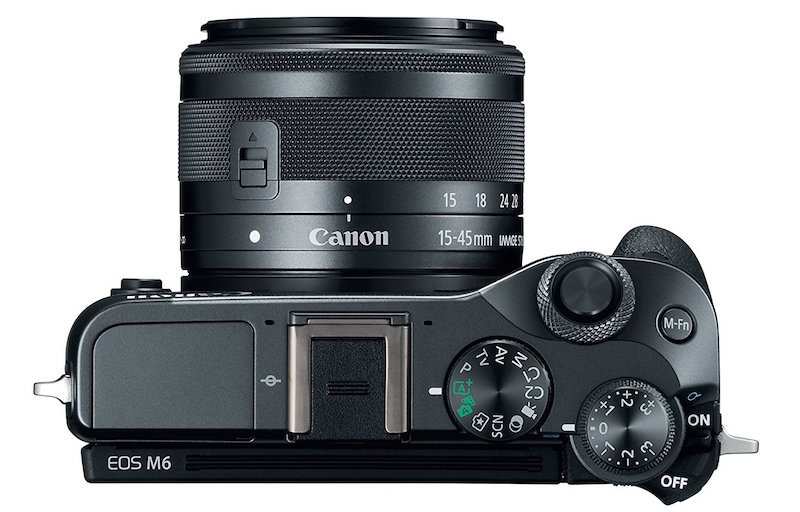 Exposure to 384 zones, electronic stabilizer 5-axis and shutter from 1/4000s complete the picture of a mirrorless that, like the M5, it can be considered definitely performing for an amateur use: 7 fps continuous shooting with AF-Ai Servo, 9fps AF one-Shot and a buffer that guarantees at worst 17 shots RAW.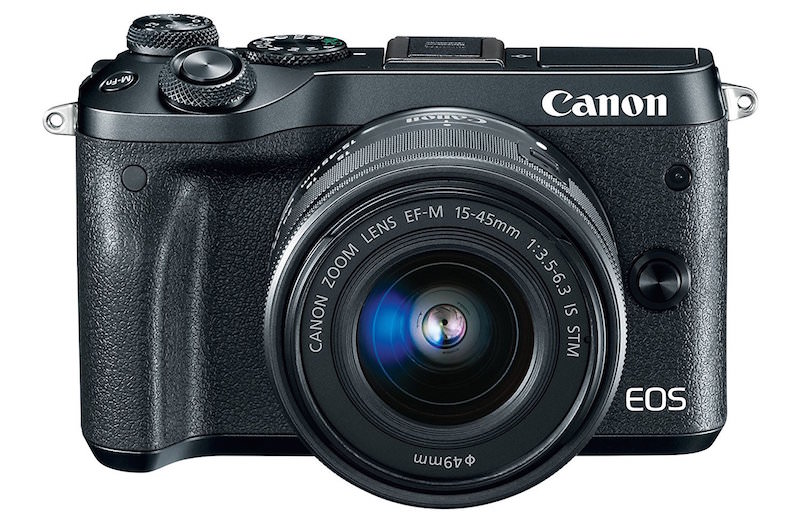 Like other recent non-professional EOS, M6 also offers Full HD 60p video, but not 4K, which according to Canon at the time could not be fully exploited by the target audience. The choice seems a bit 'but anachronistic, given that even the M5 recording in 4K, it was not reasonable to expect him to do a lower-end model.
The main difference with the EOS M5 is given by the absence of the EVF, introduced for the first time on an EOS M own from the M5. 
Also possible, of course, install the optional viewfinder EVF-DC1 or the new EVF-DC2, simultaneously presented to the camera and is also characterized by extreme compactness and lightness (only weight 29g); the specification remains unchanged compared to DC1: display from 0.39″ 4: 3 format by 2.36m points, eye-point of 22mm.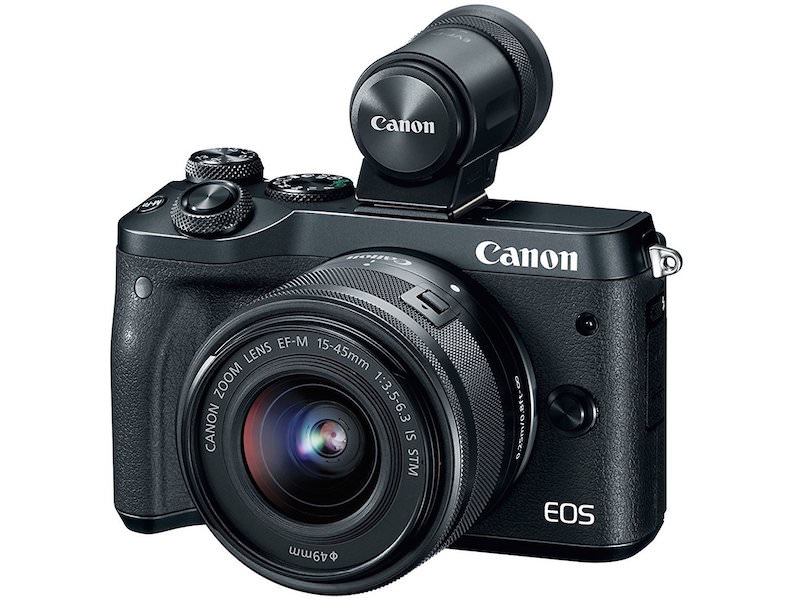 Summing up, Canon users now have well 5 EOS based on the same Dual Pixel CMOS sensor (EOS 80D, 77D, 800D, M5 and M6); of these, the last 4 also use the same image processor DIGIC 7, and cannot that offer the same performance and quality. The choice is particularly difficult.
Between the two mirrorless, the Canon EOS M5 is the most sophisticated and designed to satisfy even the most demanding audience that seeks a second body or want to downgrade from the SLR world; the new Canon EOS M6, conversely, leaner and more economic, is more oriented to satisfy those who want to enter the world of interchangeable optical cameras coming from smartphones or compact.