Energous presents WattUp: remote charging for smartphones
A small circuit of a few millimeters that allows charging a mobile device via radio waves even at a distance from the transmitter. A perfect tool for the future of wireless refills of smartphones and that may be present in the iPhone 8.
It's called WattUp and is the first wireless charging for smartphones remotely. You read right: Energous, the company who created it, will allow a simple component of 7×7 mm to recharge a smartphone remotely without having to physically build on a specific basis.
The novelty lies in this, making possible the mere proximity to the small component designed charging the phone even during use. A new very important that from time users and in some way phone manufacturers would like to implement or to see implemented in their devices.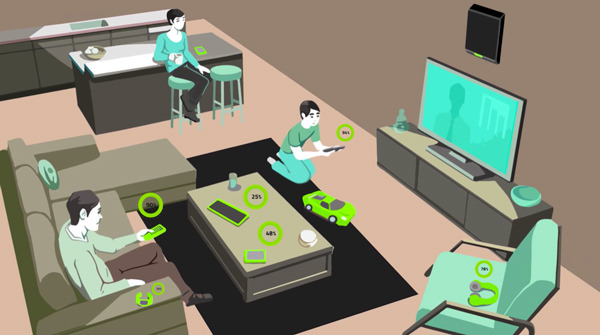 How does WattUp of Enorgous? Substantially the technological innovations that the company has tried to achieve is to take advantage of the smartphone's charging via radio waves so as to avoid having to use the power and clearly bypass the physical support of the device on a basic cable.
In practice this translates in the activation of the charging when the smartphone enters a certain working area of ​​WattUp. Essentially up to 5.5 meters, as well as declared by the manufacturer, the smartphone is placed in charging automatically stops and when the distance between the transmitter and the device increases.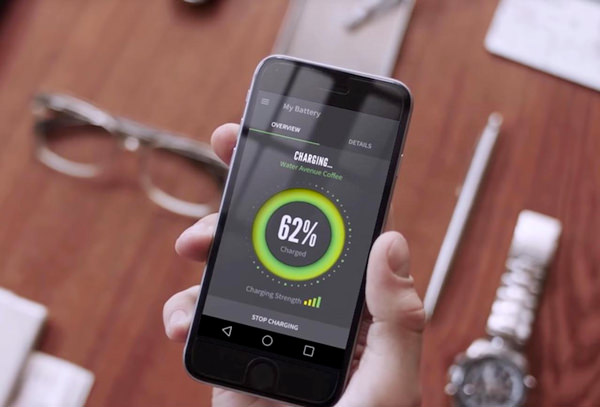 Finally, a new technology that could be introduced by various manufacturers in their devices, and that could really change the cards on the table with regard to the charging of smartphones. But there's more because Energous may soon make its appearance with the new Apple iPhone coming. Yes, because Apple has forged strong ties with Dialog Semiconductor, which in turn has obtained exclusive on new Energous products.
A cycle which could then allow Apple to exclusively receive the WattUp technology on its new incoming iPhone thereby allowing users to be able to recharge even at a distance and not more with the use of cables or with the simple wireless charging.