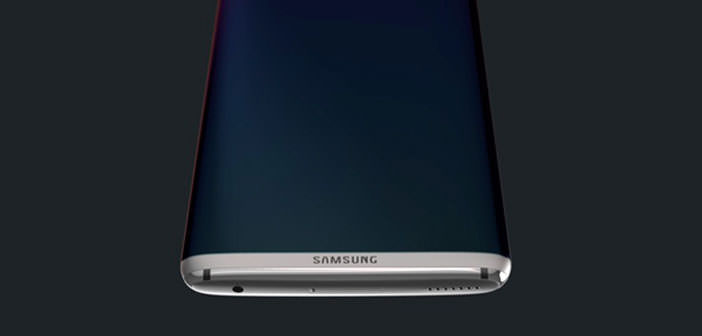 Samsung, expected change of partner for the Galaxy S8 battery
Samsung may change the partner for the batteries of the next top of the range to avoid other bad impression after the case Galaxy Note 7.
Despite being scheduled delayed by about one month compared with the route plan usually the company, Galaxy S8 could make a small appearance at Mobile World Congress. The device already know many details, such as its extremely small design with frames, but they continue to leak information too technical mold. Among these, the possibility of finding entirely new technologies for the batteries integrated in view of a change of partners in the supplies.
It is clear that the priority in Samsung, now, is not to repeat the blunder made with Galaxy Note 7. The Koreans have somehow managed to sneak by the case only partially emerged bruised, a new misstep in terms of batteries could cost a lot to the company, both in financial terms and, above all, in terms of brand reputation. And according to the report the latest rumors cited by Nikkei Japanese site (taken from Reuters) Samsung could obtain supplies from Japan for batteries of Galaxy S8.
The company could give Amperex Technology, the Chinese company that supplies the defective drives in Notes 7, in favor of Murata Manufacturing. The situation with the phablet has probably cracked the relations between the two former partners, and we are not surprised if Samsung in recent months had sought alternative suppliers for the next top of the range.
Samsung SDI, previously accused of being the supplier at the base of the defective batteries, will remain the main fact to take care of the production of batteries for the next Galaxy S8.
According to reliable sources that have occurred in recent years (we refer to @evleaks Twitter channel) Samsung Galaxy S8 and Galaxy S8 will take 3,000 and 3,500 mAh battery. Other sources speak of 3,250 and 3,750 mAh, solutions that we believe in both cases quite valid also in consideration of the fact that the smartphone will be used the latest generation of processors to 10-nm. The two devices are expected for the month of March, but we could have a taste with a teaser video that will be shown at Mobile World Congress.