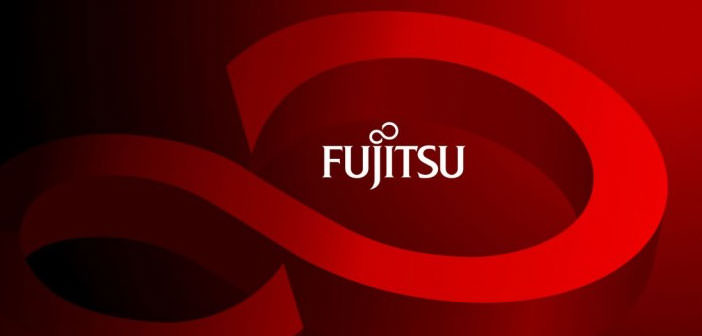 Fujitsu introduces two new models in the LifeBook line of high-end here U937 and S937
The Japanese company presents two new notebook models with high-performance LifeBook series. Maximum portability, weighing only 920 grams with battery life to cover a day, high-level performance.
Fujitsu unveiled two new flagship notebook, the international edition of the Fujitsu LifeBook U937 notebook model and the new LifeBook S937 Notebook. The first is a product devoted to portability due to its weight " feather " of only 920 grams, which stands as the lightest ultra-mobile ever proposed in the Fujitsu range.
A product that becomes part of the traditional notebook club 13″ lower per kilogram of weight and with a battery life of up to 11 hours, all this without compromising performance. The second one is a notebook equipped with a battery capable to keep up with even the most demanding user business in the most difficult working days.
Fujitsu LifeBook U937
The new LifeBook U937 is designed not only for maximum portability but also in performance, power and connectivity. For this, it is equipped with the latest Intel Core i7 processor, seventh-generation Solid State Drive (SSD) and Microsoft Windows 10 Pro. It has a standard keyboard, a touch screen 13.3″ and 4G / LTE connectivity allowing maximum freedom to work anytime, anywhere.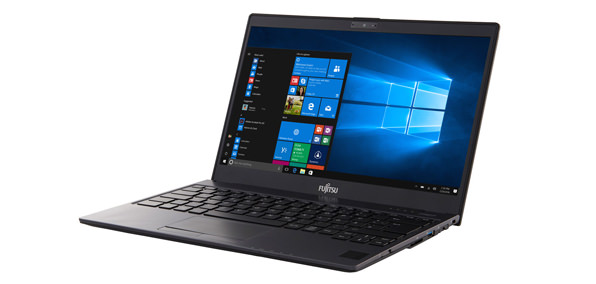 A level of security with the new LIFEBOOK U937 will reach high levels view the integration of biometric authentication with the possibility of choice between fingerprint reader or the Fujitsu PalmSecure, authentication system through the veins of the hand. Further protection comes from an integrated SmartCard reader and TPM 2.0 encryption capabilities cryptographic enterprise. In addition to this, the new notebook has a solid casing made of magnesium alloy, which provides the outer protection even with a thickness of only 15.5 mm.
Ruediger Landto, Head of Client Computing at Fujitsu EMEIA, said: " In the past, those seeking an ultramobile notebook was forced to choose between weight, performance, autonomy and security. Now you can have all these thanks to the revolutionary Fujitsu notebook that offers all in one device. In developing the LifeBook U937 every gram is important, since we were focused because the new model flagship LifeBook could weigh less than a pound. We are proud to introduce the only clamshell notebook 13.3 " full-power features biometric security as standard with a battery that can easily last longer than the longest working day – all this in just 920 grams of weight. "
Important to note how the new notebook Fujitsu is not less than the compromise of a lighter product, but with a high degree of autonomy. Here's the LifeBook U937 can reach more than 11 hours of battery life, and even includes a complete set of interfaces such as LAN connectors and HDMI standards, connectivity WLAN / WWAN and integrated Bluetooth. For added convenience Fujitsu also offers a port replicator USB Type-C that allows you to connect your product to display, mouse, keyboard and other peripherals.
The key features of the LifeBook U937 model include:
Intel® Core ™ 7th generation.
Display 13.3 " anti-glare Full HD ergonomic options or reflective Full HD touch.
PCIe Interface for faster data processing.
Best-in-class connectivity with WLAN, Bluetooth and optional 4G / LTE (Cat 6).
Biometric authentication super safe with integrated technology of the veins of the detection or fingerprint sensor and integrated SmartCard reader.
11 hours of battery life.
Replicator Type-C USB port for easy sharing in the workplace.
Interfaces standard size to eliminate the need for adapters.
Solid casing made of magnesium alloy for a longer duration.
Ultra light system, starting from 920 grams of weight with a thickness of only 15.5 mm.
Fujitsu LifeBook S937
Fujitsu has chosen to associate the previous U937 also a new LifeBook model. Here is the new S937, a notebook equipped with a battery for demanding users who require high autonomy to complete the long work days. The new S937 has a bright screen, a backlit keyboard and full power of possible and especially a battery calculation which allows to keep it active for over 15 hours as standard.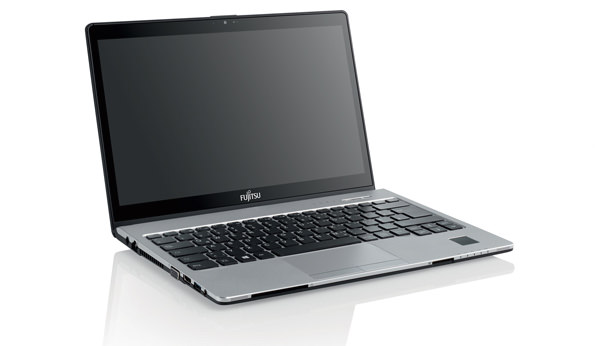 To go beyond the expectations, the LifeBook S937 is equipped with a second battery that fits into the modular system by adding an additional 6 hours of battery life. The safety features available include sensors chosen for fingerprints or palm, a SmartCard reader and TPM 2.0 features to help protect data from unauthorized access.
The key features of the LIFEBOOK S937 model include:
Intel® Core ™ 7th generation.
Ergonomic Display 13″ anti-glare Full HD or ultra-high-resolution with optional touch technology.
Unlimited Connectivity With 4G / LTE, WLAN, NFC.
USB 3.0 with USB Anytime functionality Charge and LAN interfaces, VGA and HDMI standard.
Optional biometric authentication of the veins of the hand detection technology PalmSecure or fingerprint sensor, more integrated SmartCard reader.
Outstanding battery life of up to 21 hours.
Port replicator for desktop experience.
According to hard drive, Blu-ray Disc ™ or DVD Super Multi optional.
Interfaces standard size to eliminate the need for adapters.
Solid casing made of magnesium alloy with aluminum palm rest.
Superlight, starting at 1.19 kg.