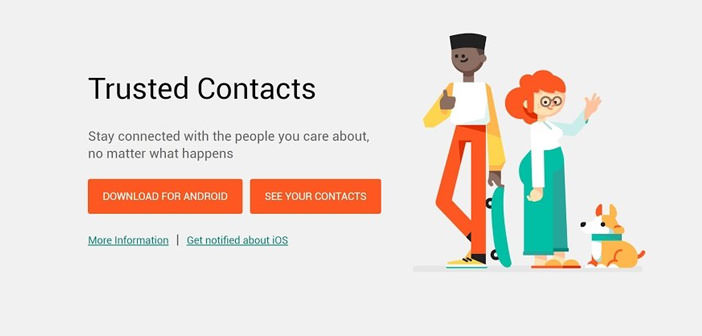 Google launches new app on Android: Trusted Contacts
Google released a new service / app, currently only for Android, which is called Trusted Contacts. That's its purpose.
Google has unveiled a new service Monday, complete with apps for Android, called Trusted Contacts. Aims to raise awareness of the place in which we find ourselves to our loved ones, sharing with them our position in real time. Trusted Contacts is particularly useful in emergency situations to tell friends and family that we are safe, but also in more common situations such as during long trips in which we can monitor over time our position.
Once installed Trusted Contacts has a little guide to make the most of the application that makes us choose the list of contacts with whom we share our information. We can select a maximum of 50 users, who will have the opportunity to receive our position when we want it. Conversely, when added as trusted connections also selected users can send requests to see at any time the place in which we find ourselves.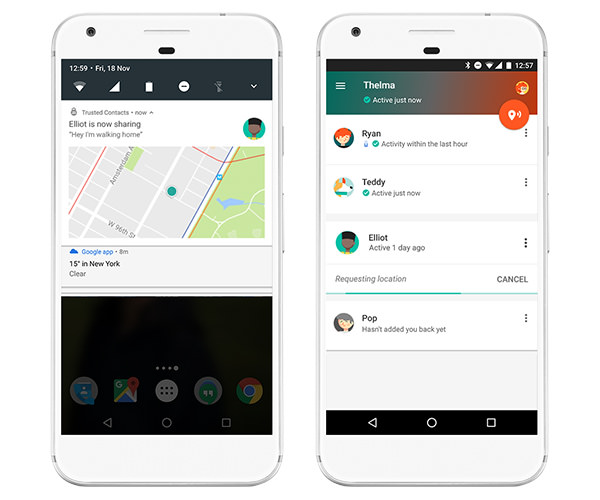 If there is no answer in 5 minutes, those requesting the information can see our last-known position. According to Google Location Sharing it works even when the smartphone is offline. App your trusted contacts sees you as " active " if your smartphone detects motion and there is an internet connection. Otherwise, the application will show the last time he was seen as " active. "
Once you decide to share the position with another contact the latter will therefore be able to know the position and trace the movements at all times, but it is always possible to stop sharing your location at all times.
In an increasingly connected world in which technology is becoming increasingly invasive, not everyone will like the ultimate goal of the new application of Google. However, Trusted Contacts may be crucial in saving lives in certain circumstances, and is not just a tool to control morbidly all spouses or children traveling. So, the next time you decide to make adventurous paths remember to carry around your smartphone and set Trusted Contacts. It could save your life.
The app is currently available on Google Play Store, and it should be up soon on iPhone.