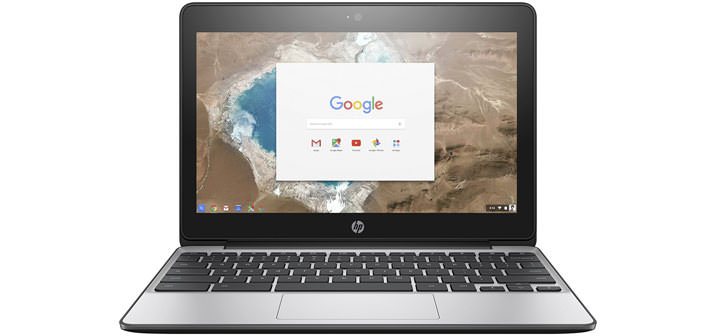 HP announces its first Chromebook with touch screen: Ready for Android apps
HP Unveils Chromebook 11 G5, its first handset based on Chrome OS and equipped with screen 11.6″ touchscreen. A touch display that will be useful to interact with apps downloaded from Android Play Store, designed for integration in Chrome OS within end of the year.
HP extends the range of handsets based on Google's desktop operating system, presenting Chromebook 11 G5. This is the first portable Chrome OS by HP equipped with 11.6″ touchscreen display.
The ability to interact with the operating system via a touch interface will be particularly useful to use the app downloaded from Android Play Store. The handset will be available in version without interface touch. The price of the base configuration is $189 while the distribution will start in the US market.
The main technical features include the CPU Celeron N3060 with integrated Intel HD 400 graphics card. One of the available versions has a touch panel with HD resolution (1,366 x 768 pixels) IPS technology, protected by glass Gorilla Glass NBT, which reduces glare and the risk of accidental damage. Autonomy declared is equal to 11 hours for the version with touch display and 12.5 hours for the version without touch display.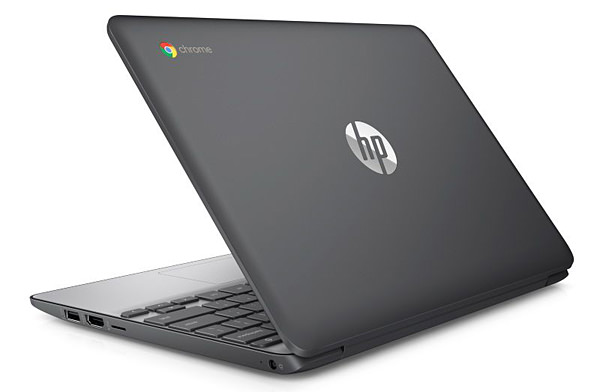 Complete the HP Chromebook 11 G5 hardware equipment the amount of RAM is limited to 4GB and 32GB of storage equal to (Note: Maximum supported capacity), 802.11ac connectivity, webcam, two USB 3.1 ports, HDMI output and a microSD card reader.
The dimensions are 20.5 x 28.6 x 1.84 cm, while the weight is equal to 1.13 kilograms for the touch version aback interface and 1.18 kg for the one equipped with touch screen.
It is a particularly suitable device for use in schools, field where Chromebooks have managed to carve out a niche in the States, thanks to the combination of low price and sufficient performance for the specific usage scenario.
The announced arrival of the Play Store in Chrome OS makes laptops more appealing Chromebook in other markets and other targets by making them alternative low-cost to low-end Windows notebook.
HP Chromebook 11 G5 are adapting its range of Chromebook to the possibility of using the traditional app for Android devices, which have been designed for interaction via a touch interface.
Please remember that Google has already begun to release the update of Chrome OS with integrated Play store for some models already on the market and will continue to distribute and update similar to a large number of models.
Product prices and availability are subject to change. Any price and availablility information displayed on Amazon at the time of purchase will apply to the purchase of any products.