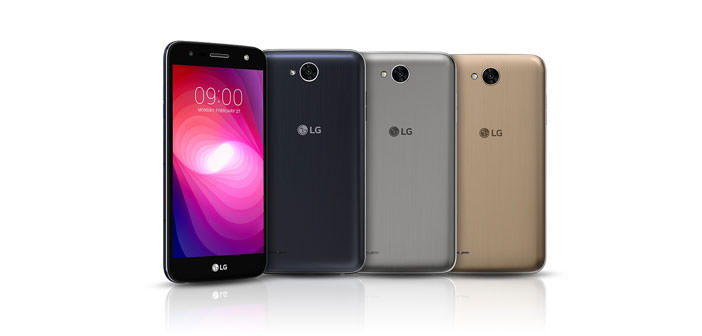 LG X Power 2: Entry level with Android 7.0 Nougat and battery 4,000 mAh
LG continues development of its X series and formalizes its new X Power 2. The smartphone will be part of the low-end with an octa-core CPU but will have a portentous from its battery and the new Android 7.0 Nougat.
LG makes the new X Power 2: the entry level smartphone with very interesting technical specifications, especially for all those seeking good autonomy and an operating system to the latest release. This is LG X Power 2, a device that seems to represent a good share of the market for the company thus continues to pound on this band and especially with this series.
In this case, the new LG X Power 2 has a 5.5-inch display from HD resolution In-Cell a 1.5GHz processor eight-core, 1.5 or 2 GB of RAM depending on the version and an internal memory of 16 GB expandable with microSD up to 2TB. Present the LTE 4G module for fast connection as well as the Wi-Fi (802.11 b/g/n) and Bluetooth 4.2 to energy saving.
A multimedia level the new LG X Power 2 is made official with a 13-megapixel camera and LED flash while the front this a 5 megapixel camera with wide angle and again the LED flash. But what will make this smartphone very interesting to many it is undoubtedly the battery 4,000 mAh that according to the statements of the house will allow even two days of autonomy thanks to the not too resolute display. Besides the new LG X Power 2 can play video for more than 15 hours straight, or maybe even achieve 18 hours of surfing on the web.
The new LG X Power 2 will come with Android 7.0 Nougat, a very interesting news considering that for smartphones in this range, it is difficult to get the latest update of the already outgoing operating system. At the moment, the device will immediately market in Latin America.