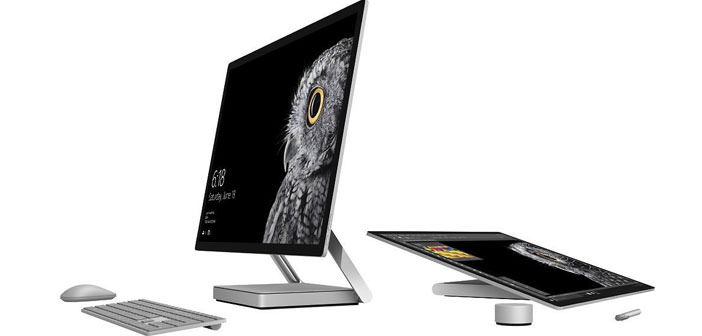 Microsoft presents new accessories: Surface Dial, Mouse and Keyboard
The Redmond company announced new accessories related to the brand Surface and the new " all-in-one " Studio. Renewed mice, keyboards and introduced the futuristic Surface Dial from the circular shape and completely touch to be used directly on the Surface Studio display. Here are pictures and prices.
The Microsoft event allowed the company to Redmond to present two new products of the Surface line: the powerful Surface Book i7 but also and especially the new desktop computer " all-in-one " Surface Studio. The latter has certainly represented a novelty both for the company itself and for the world of the fixed computer technology. With the new Surface Studio, Microsoft also unveiled new accessories such as mice, keyboards and an innovative device for professionals: the Surface Dial.
This new and original compact accessory made entirely of aluminum with a fully touch surface. The Surface Dial allows you to perform multiple tasks without ever having to touch your mouse or keyboard. With graphics software allows you to change the color of the pencil to be used on a design or maybe even change your view " zooming ".
For the rest of the Surface Dial also allows to realize functions such as raising and lowering the volume of desktop PCs, or not to activate functions concerning your software.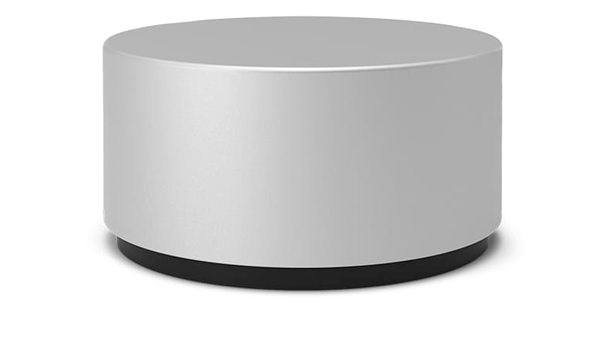 It is also integrated with most Microsoft services such as Paint, Map, Office, Groove Music and certainly arrive at compatibility with future third-party software. The new Surface will communicate with Studio Dial via Bluetooth 4.0 low-energy and will be powered by two AAA batteries that should provide 12 months of battery life. Its price is $ 179.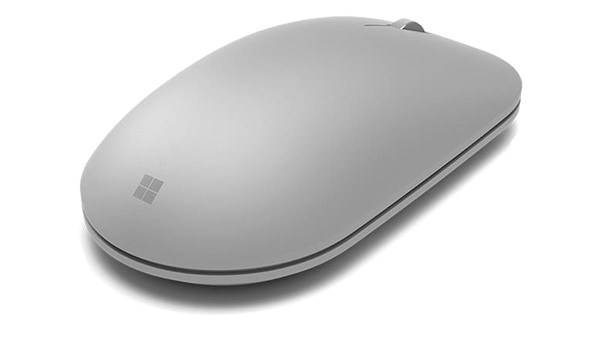 The new mouse Surface instead has a design at first glance similar to other proposed by Microsoft but with a new gray color than the classic " black " of past years. Looking at it in more depth also has a greater curvature which should allow for better ergonomics.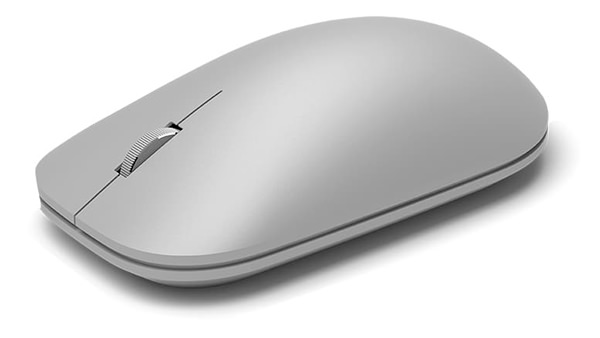 In addition to this, the new mouse technically has a higher range (up to 15 meters) and a longer battery that should ensure the functioning up to a year. Price of $ 49.90.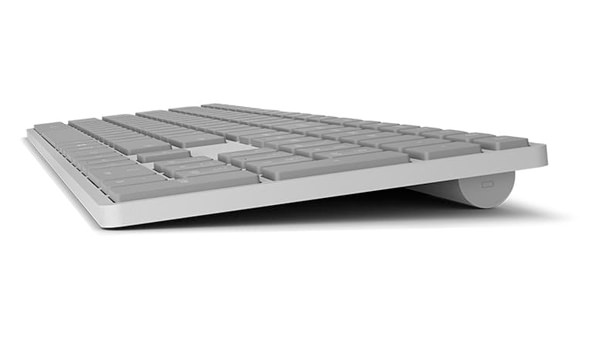 Finally, the Redmond company has also introduced two new keyboards. The first similar to last year's version but with the new gray color of the Surface line. Slight difference in the arrangement of the keys and, here too, greater radius of action just as for the mouse. Keyboard that will have a price of $ 99.99.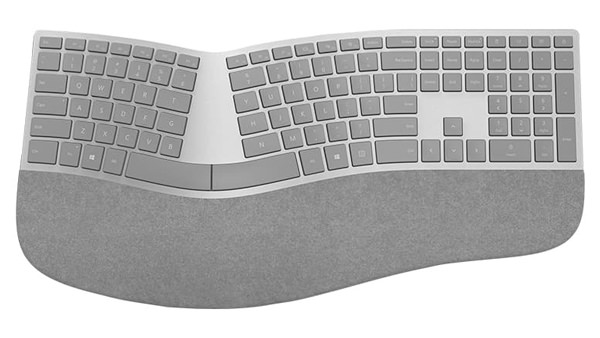 The second is a fully ergonomic keyboard with a design that follows the previous version, but that clearly takes here as a starting point for the new gray and the addition of the numeric keypad on the side. In addition to this present of Alcantara inserts that allow you to enhance the entire accessory that will sell for $ 129.99.