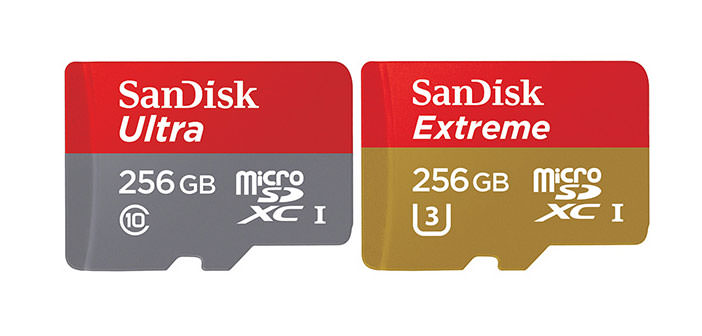 New MicroSD 256GB by Western Digital – SanDisk, the Extreme and Ultra version
Western Digital has announced the commercialization of new microSD cards with a capacity of 256GB and well characterized by high transfer speeds. Soon we will see on the market under the names SanDisk Extreme 256GB and SanDisk Ultra 256GB.
It not surprised the combination of WD Digital and SanDisk: for who if it were lost recall briefly that the first company acquired the second in October 2015, which is why we will see the WD brand more and more often in areas outside the only hard drives.
The SanDisk brand is still very strong in shede memory, which is why the announcement of those hours brings Western Digital signature but still promotes SanDisk cards.
After this introduction, shortly we will find in the lists of the world's two new microSD memory cards, both with a capacity of 256GB well, designed for use in smartphones, action cam and more, characterized by a high transfer rate value to speed the transfer of data.
The most powerful is the one indicated by the abbreviation Extreme, whose performance features are 100MB/s read and 90MB / s write, while the Ultra (Premium Edition) are declared non-defined performance up to 95MB/s.
Changes little and nothing, after all, why it occurs to me what is the real difference between the two. I think everything is in that " up to ", which may indicate lower performance than the Extreme for the Ultra to an extent higher than declared.
The new cards are designed to withstand water, shock, large changes in temperature or even X-rays are both compatible with SanDisk Memory Zone, an app for Android that allows users to manage the card as backup and additional space easily.
1%
Product prices and availability are subject to change. Any price and availablility information displayed on Amazon at the time of purchase will apply to the purchase of any products.