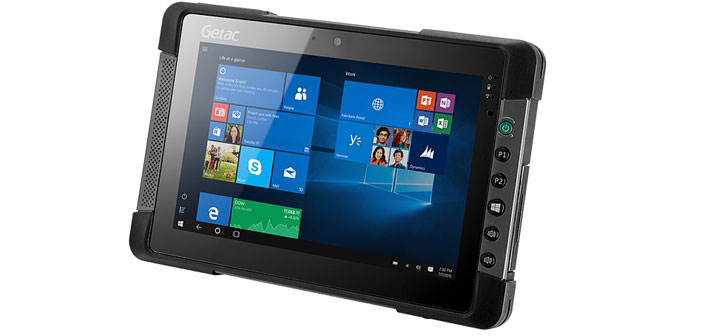 Getac renews T800: Fully rugged tablet from 8.1″ with Windows 10 Pro.
Getac announces the availability of new configurations of fully tablet rugged T800 G2. The hardware platform includes Intel Atom SoC X7, 4GB or 8GB of RAM, 64 or 128GB eMMC and displays from 8.1″ HD technology Lumibond 2.0. Product MIL-STD 810G and IP65 certified.
Getac, the company has long been active in the market for ruggedized devices, announces the availability of the tablet fully rugged Getac T800 G2, or rather, the latest configuration of the long product available in the catalog of the manufacturer.
Getac T800 is a tablet with a 8.1″ display, then it is suitable for use even with one hand, is characterized by the external protection fully rugged non-slip and provides various features that make it suitable for use on the move and in external, even for prolonged periods of use.
The Getac T800 G2 8.1″ display with HD resolution and technology Lumibond 2.0 has a maximum brightness of 600 nit and is readable even in direct sunlight. The tablet is designed to conform to MIL-STD 810G and IP65, it resists then rain, dust, vibrations, shocks, falls by almost 2 meters and can be used at extreme temperatures (from -21°C to 50°C in operation and from -40°C to 70°C, to be turned off). The interaction with the interface via a touch screen and by means of which the stylus can also be used in the rain.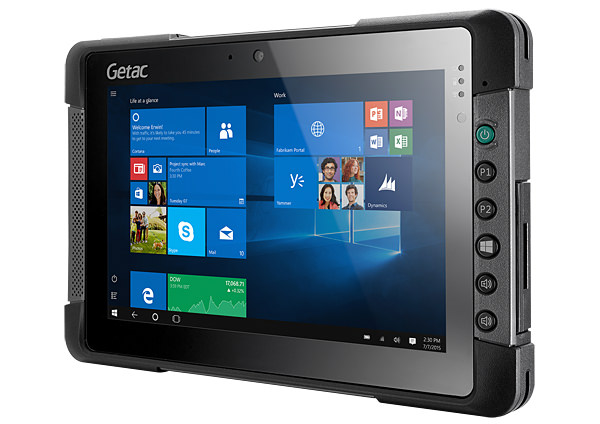 Snapback not missing, the expansion system that offers the possibility to install additional components, starting from the optional battery that can be removed hot. The integrated standard in tablet offers a maximum range of 10 hours, the autonomy doubles using Snapback battery. Through Snapback system can also be added to a 2-in-1 reader SmartCard and RFID/NFC or, alternatively, a reader 2 in 1 for SmartCard and magentiche bands.
The most current hardware configuration of the Getac T800 G2 provides for the integration of the Intel Atom X7-Z8700 processor, integrated Intel HD Graphics GPU, 4GB of RAM LPDDR3 (expandable to 8GB) and eMMC 64GB or 128GB depending on the configurations.
The 8.1″ display has a resolution of 1,280 x 800 pixels, while the camera compartment is structured rear 8MP with autofocus and LED flash and the front camera with FullHD resolution. There are also specific measures to improve the safety aspects, such as disk encryption, TPM 2.0 support and tools for multi-factor authentication, like the aforementioned Snapback modules with SmartCard and RFID reader.
Getac T800 G2 is a product aimed at very specific categories of users who need to use a Windows tablet under use extreme. And addressed to operators and technicians working outdoors in areas such as utilities, supply field service, public safety, transportation services, and in all scenarios where you require a very durable device for use in environments with limited space.
Getac T800 G2 measuring 227 x 151 x 24 mm and weighs less than a kilogram (0.88 kg), without sacrificing the body " Battleship ".
Product prices and availability are subject to change. Any price and availablility information displayed on Amazon at the time of purchase will apply to the purchase of any products.