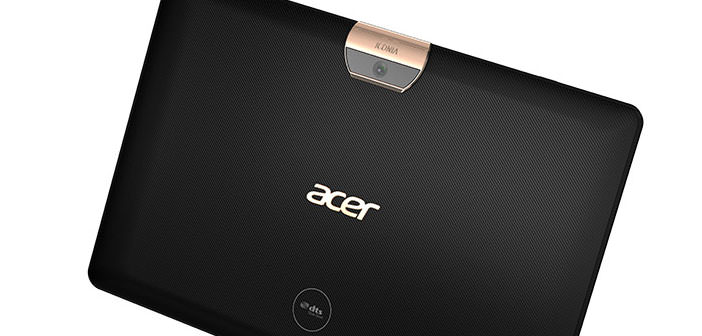 A specialized tablet for watching streaming movies? Here is the new Acer Iconia Tab 10
Android tablets are very similar to each other, especially in the low and mid-range, but they are not all alike; Acer Iconia Tab 10 is born with the clear intention to offer something more on the home entertainment front, specializing in video streaming to Netflix to speak. That's why.
It was not the star of the event. It is clear; Acer has introduced many products here in New York, where the lines between desktop gaming and not a lot of laptops, many of which are interesting. Hence a tablet, the sector itself is a bit 'in crisis, it was not put on the list of the hottest new event.
Yet Acer Iconia Tab 10 has something to say, especially to differentiate themselves from the competition and from other products Iconia Tab of the house.
The new Acer Iconia Tab 10, as the acronym, is a model with a diagonal 10-inch IPS, then the big ones but not too much. The ideal tablet measure for the viewing of video content, according to recent studies conducted a bit 'all over the world. As well as the ideal was the resolution of 1,920 x 1,200 pixels, which coincidentally is also found in this product.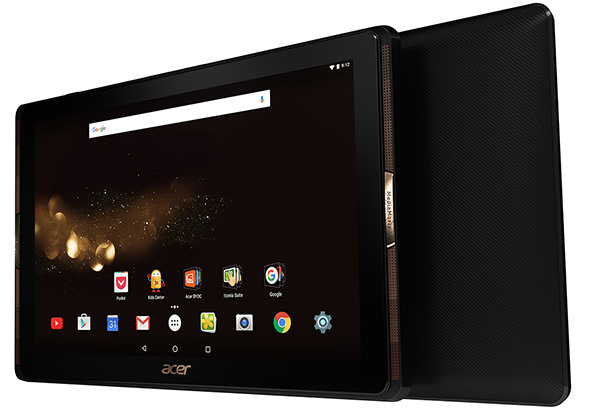 Acer announced that it has achieved this right model to meet the public fond of the streaming video, in the style of Netflix to speak. We talked about the diagonal and resolution, but of course the features do not stop there; other arrow arc of this tablet is the audio system with 4 front speakers, with setup profiles that can be selected through a dedicated physical button, without interrupting your viewing.
In the body, there is a SoC MediaTek MT8163A, 2 GB of RAM and up to 32 GB of storage, expandable through the microSD slot. We also find cameras and 2Mpixel 5Mpixel respectively in the front and in the back.
Other technologies go to connote this tablet ideal for video; a special treatment of the screen minimizes the impact of the annoying " fingerprints ", while the rear shell adopts a finish that simulates the fabric, to prevent it from slipping off as a bar of soap when it is used on the legs or in other well positions different from the usual table or desk. It will be available soon in the US, at a price of about $250.