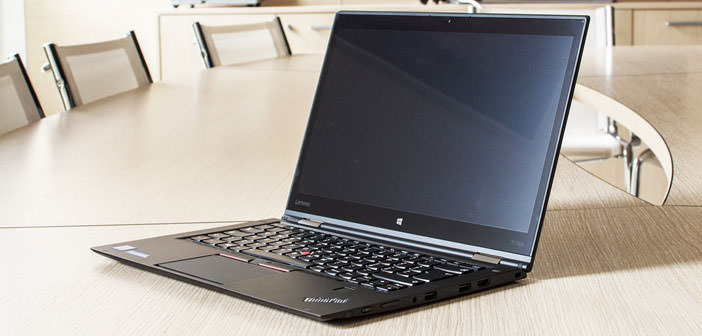 Professional convertible,integrated pen, higher resolutions here Lenovo ThinkPad X1 Yoga
Lenovo ThinkPad X1 Yoga is in the high-end market, offering a complete professional machine, versatile, durable and efficient.
In addition to the Stylus Pen integrated into the chassis, offers resolutions that can be 1,920×1,080 pixel or 2,560×1,440 pixels, OLED also, resistance to water splashes and dust, sturdy construction and a weight of just 1,270 grams.
The successful series of Lenovo Yoga indicates a family of portable 2 in 1 convertible of great practicality and versatility, made with excellent quality materials and components. The Lenovo ThinkPad X1 Yoga model addresses the audience of professionals but also to those looking for a portable convertible uncompromising, tough and low weight (1,270 grams).
Being a model Yoga, the display can be folded below the keyboard, covering a 360-degree angle, and then being able to be placed in intermediate configurations, useful for presentations and visualizations of films and slides.
Membership in the series X1 implies features top of the range, that are described along with all the important features. Lenovo chooses to adopt a 14-inch display, great to combine portability with a view to more than the adequate screen.
There are several options offered: starting from an IPS panel of 1,920×1,080 pixels, passing one to 2,560×1,440 pixels anti glare, up to the most refined solution, an OLED 2,560×1,440 pixels, all of course multi-touch.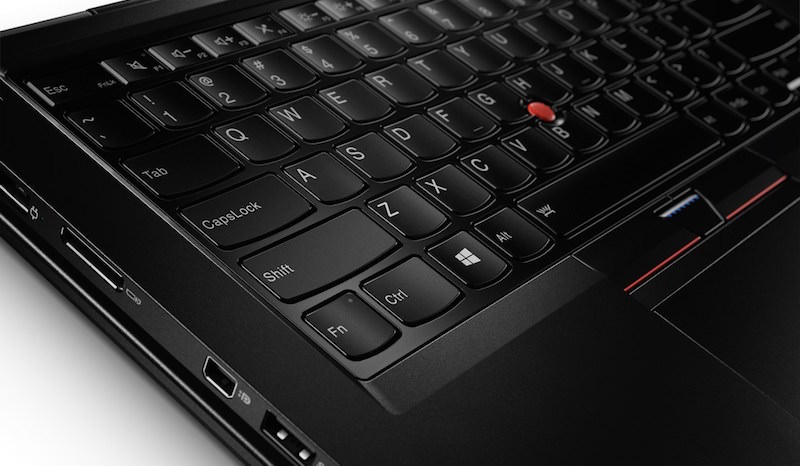 The size and weight are extremely low: the overall dimensions are 333 x 229 x 16.8mm (17 mm thick for version OLED), or just over an A4 sheet, while the weight is contained in just 1,270 grams, thanks to adoption of high-quality materials such as magnesium alloy. How typical of the ThinkPad series does not miss the famous TrackPoint, as well as the trackpad without buttons.
The keyboard deserves special mention: in addition to the configuration with isolated keys, we find the backlight and a system that allows keys to return if the monitor is folded below the keyboard.
This allows you to place the keyboard on the PC side (when using it as a tablet or in presentation mode, for example), except where this may cause inadvertent key presses.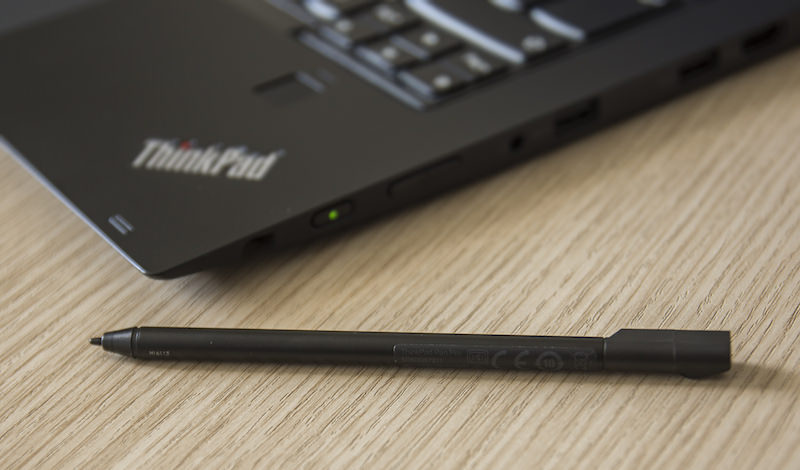 The input options, and the potential of Lenovo ThinkPad X1 Yoga in general, are extended with the Stylus Pen with Wacom technology, which in combination with the WriteIt software enables all the usability features freehand even within documents, images and more.
Factor is not insignificant. The Stylus Pen is housed in a special compartment inside the already compact chassis, making the same available at all times and protected against loss, did certainly not unusual for solutions that provide separate pen.
The hardware components are rated at maximum performance, from the processor: Intel Core i5-6200U is part of the model (3 MB Cache, up to 2.80 GHz) until arriving at Intel Core i7-6600U (cache 4 MB, up to 3.40 GHz), combined with standard 8GB DDR3 memory of up to 16GB.
Definitely interesting the permanent presence of solid-state drives, which start at 128GB SATA3 interface until you get to those type M.2 PCI3 3.0 x4, NVMe Protocol, capacities up to 1 TB and read/write speeds of around 2GB/sec.
Autonomy declared is less than 11 hours (9 hours for version OLED), while for the connection ports are the now inevitable WiGig docking station for external Wi-Fi, CAPITAL SAFETY INC, MiniDisplayPort, HDMI, 3 USB 3.0 and MicroSD slot.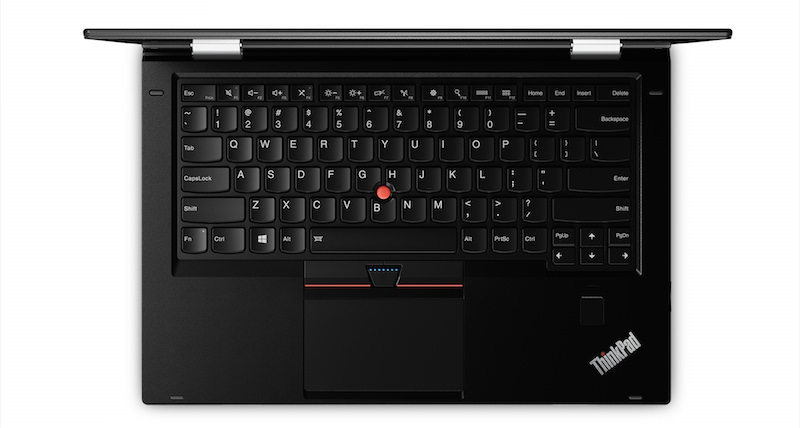 Do not miss the compatibiltià with the LTE standard, thanks to the adoption of modules Sierra Wireless EM7455, Qualcomm, Snapdragon X7 LTE-A and LTE Huawei ME906s. Particularly noteworthy is the resistance to water splashes and dust, added value to the already high kit high technology Lenovo ThinkPad X1 Yoga.
The operating system is of course Microsoft Windows 10 64-bit, the Home or Pro version depending on the chosen configuration. There are also applications for Intel vPro, recognition Fingerprint sensor and TPM, which make the new Yoga suitable for even the most restrictive business scenarios in terms of security.
14%
Lenovo ThinkPad X1 Yoga 20FQ000QUS 14" Flip Design Touchscreen Ultrabook (Core i7-6500U, 8GB RAM, 512GB SSD, Windows 10 Pro)
Intel i7-6500U (2C, 2.5 / 3.1GHz, 4MB, 1866MHz); 8GB Memory , 512GB SSD
14" WQHD (2560x1440) IPS w/ Intel HD Graphics 520
Bluetooth 4.1, Thinkpad pen pro, fingerprint reader, 4-cell (52Wh), 3xUSB3.0, Mini...
Product prices and availability are subject to change. Any price and availablility information displayed on Amazon at the time of purchase will apply to the purchase of any products.