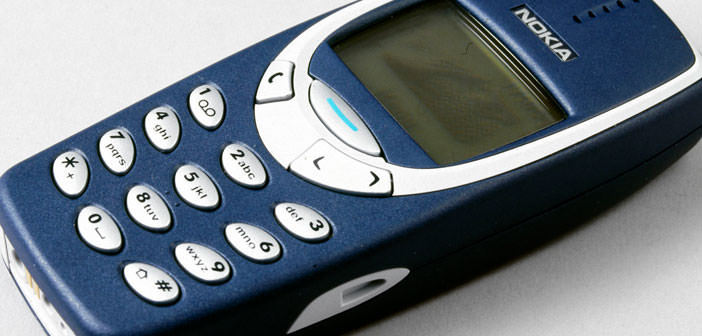 Nokia 3310 will return to the market
HMD will announce at Mobile World Congress 2017 a new Nokia 3310, the final phone in a modern way for all fans of the category.
iPhone may be the smartphone par excellence, but if we were to mention a device that is more than all the largest category of the generic phone, that's up to legal title to Nokia 3310. It seems that HMD, which is the brand that has the license to sell devices with Nokia brand, knows well since the next Mobile World Congress 2017 would like to bring a robust modern Finnish mobile phone version.
Reporting the news is Evan Blass from VentureBeat, " leaker " of the profession that hardly wrong in predictions. Blass has received information on three Nokia devices that will debut at the Catalan event: two smartphones, Nokia 5 and Nokia 3, and a feature phone that could bring back to life one of the electronic devices of all the most beloved absolute times.
According to new rumors Nokia 5 should have a 5.2-inch display with HD resolution (720p), 2GB of RAM and a 12 MP rear camera, and will be positioned in a market segment immediately below that of Nokia 6, currently it proposed to 249 €. The new model will cost € 199, while Nokia 3, which does not yet know the technical features, will cost about 149 €. For each model there is a € 50 difference of the immediately higher in the range. (One euro [€] = 1.06 dollars [$]. )
According to Blass HMD will also lead Nokia 6 at Mobile World Congress 2017, but the leaker makes no reference to a possible top model in the range.
What most piqued our attention is the possible toll of the Nokia 3310, the indestructible phone starred in countless online. Released in 2000, the model was sold for about 100 million units thanks to reliability, battery life and resistance to physical harassment. It was a time when the smartphone's quality is not measured either with a ruler, or with the benchmarks, and in which it exclusively looked after the substance.
To propose now a feature phone in the style of the Nokia 3310 might not be the wisest move, but we are sure that such a device will capture the attention of millions of fans. We do not know much about its technical characteristics, but only that the company will place it in Europe to 59 euros, a figure that many nostalgic are probably willing to spend on a product that could become collectibles in the short term, if well thought out.