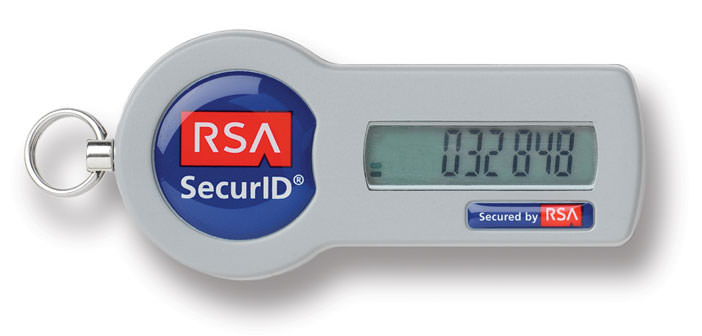 RSA: RSA SecurID improvements to protect the identity of users
The RSA solutions for identity verification offer the modern workforce a convenient and secure access; better protect the identities of their users. RSA SecurID allows you to do so without sacrificing ease of use.
There are several improvements that RSA SecurID announced for Access, in order to meet the enterprises in protecting the identity of its members, without sacrificing ease of use. The news was announced along with the new RSA Security Business-Driven solutions which connect security incidents to the business environment quickly and fully to respond effectively to the attacks.
Companies are changing profoundly in infrastructure: with the spread of mobile devices and the cloud, the network physical perimeter is disappearing and identity have become the most dangerous risk carrier for a company. It assumes a key role in access management and multi-factor authentication.
" Today more than ever we have to find a way to balance security and convenience, " said Scott Unruh, Director, Network and Security JE Dunn Construction. " Since our user population grows in different ways and our IT environment becomes more complex, we need an identity solution and access management to help us solve the challenges of today, position ourselves in view of strong growth and minimize the our risk profile. The technological approach offered by RSA meets these requirements in amounts ". 
The team in charge of security and IT operations may find themselves in serious difficulty in managing identity data and often have neither the visibility nor centralized control over user access they need; on the other hand, users require faster access to data and applications.
" CIOs and CISOs of modern companies must ensure security, compliance and assurance of access, " said Jim Ducharme, Vice President, Identity Products at RSA. " For them, it is crucial to find a solution for the verification of identity that is flexible, practical and aligned to the needs of the modern workforce that needs access to what is needed, when it is necessary to find, anywhere. " 
RSA SecurID Access helps customers regain control of the perimeter using multifactor authentication and Single sign-on to the main Web and SaaS applications, mobile apps and legacy resources (such as VPN, firewall, on-premises applications, virtual desktops and servers Windows® or Linux).
With RSA SecurID Access, companies can gain an identity verification system designed to :
Providing the right level of access to authorized users in a secure and protected, when needed, where needed, on any device.
Implement a continuous authentication system invisible but effective and which improves the overall security profile.
Apply centrally and uniformly policy of risk-driven dynamic access based on context to balance convenience and security.
Minimizing the risks of identity and the user access while protecting applications and data residing on-premise or in the cloud to access and unauthorized use.
To speed user access to applications through a transparent user experience that allows companies to get more results.
Modern authentication solutions for a modern workforce.
RSA SecurID Access is now offered in flexible configurations, and packages developed to serve the various needs of each company:
Traditional enterprise Users which leads to on-premise applications: companies that manage on-premise access and client-based multi-factor authentication can choose, which uses software or hardware token or a mix of the two. This is the proposal RSA SecurID Access Traditional and is now available on a subscription basis.
Diverse populations of mobile users who access the on-premise applications and SaaS companies that are moving applications to the cloud but have yet to manage a majority of on-premise applications require a single vendor for all their management needs access and multi-factor authentication. In the face of users who access information from within and from outside the network, especially from mobile devices, RSA SecurID Access Enterprise Edition offers a truly modern solution for scalable management of enterprise-level access to all of these types of applications and catchment. Combined with the wide range of authentication methods offered by RSA, it is transformed into a flexible solution of high value able to grow together with the company.
Populations dynamics of users with needs strict access that require further insight: RSA SecurID Access Premium Edition is the best choice for companies that need a management of next-generation access to provide secure, compliant and transparent to a user base constantly changing. The solution includes all the provisions of the Enterprise Edition plus an additional level of security that applies risk-based analysis and contextual insight to make more intelligent decisions in real-time authentication. In this way, companies can use the necessary intelligence to minimize the risk of access and transparently improve its safety profile.
Companies can purchase RSA SecurID Access today by RSA and its authorized partners in subscription or perpetual license that can be activated on-premise and in the cloud. The options are flexible and are based on what a company needs to protect, how to want to do it and how it intends to make the integration of the solution.