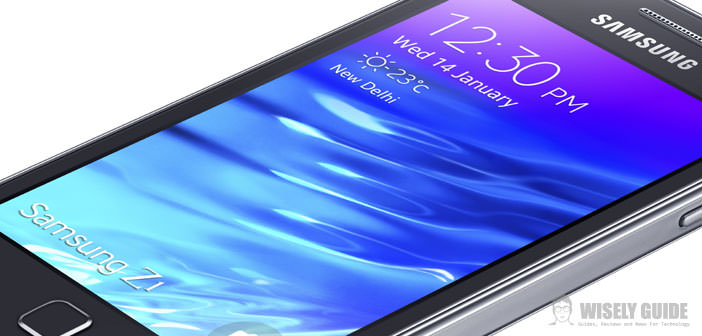 Samsung Z1: Tizen smartphone is finally a reality
After years of tribulations Tizen smartphone from Samsung is actually available starting today for the Indian market. With Samsung Z postponed and left by the wayside seemed that the adventure of the Koreans in the new world of Tizen was confined to smartwatch and televisions. Instead, like a bolt from the blue, came the announcement of the new company that shows for the first time to the public the new Samsung Z1, low-end smartphones characterized by Tizen 2.3 as the operating system.
The technical specifications not certainly go crazy: the heart of the smartphone is a dual-core 1.2 GHz (Qualcomm Snapdragon 200) With 768 MB of RAM and that will create a display PLS 4″ WVGA resolution (800 x 480). A camera is from 3.1 to 0.3 megapixels and close the list of technical specifications 4 GB of integrated storage expandable via microSD and a battery 1,500 mAh. All the payment of about $ 90 and only, at least at present, for the Indian market.
Despite the low-level hardware features, Samsung is focusing on the actual performance of the device. Thanks to the lightness of Tizen, according to the manufacturer, the smartphone starts quickly, offers optimum performance in web browsing and autonomous operation for 8 hours on call and 7 hours of continuous video playback. Battery life can be further extended through mode Ultra Power Saving Mode that we have already seen on other Samsung devices with Android.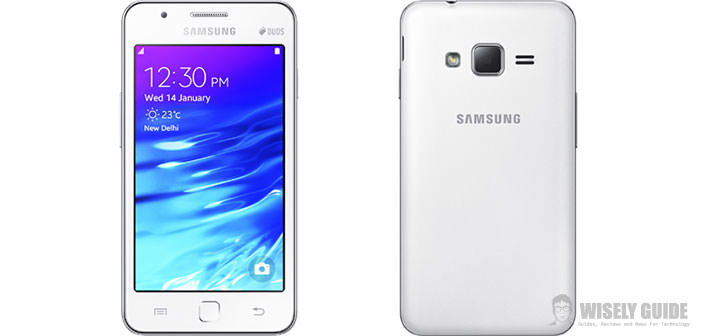 By buying Samsung Z1 is offered also free access to music and some Bollywood films streaming. Samsung Z1 is designed for the Indian market and hardly will cross the borders of the Asian continent will be to see if the potential Indian customers prefer Bollywood and Tizen to an established ecosystem which is Android One. The new smartphone is going to settle in a market segment already occupied by Google, where it offers a platform already mature and with over a million downloadable applications and compatible.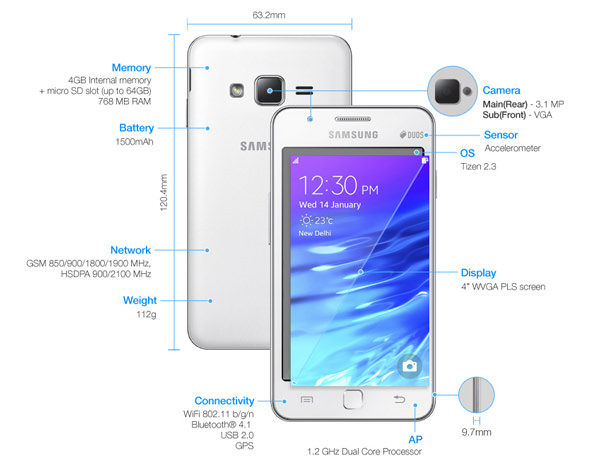 The news, is the important ones: Tizen, what Samsung could use to establish the final abandonment of Google, is finally a smartphone operating system. At present, it is not possible to draw conclusions, because a gap between the two companies is a possibility today still much too far.