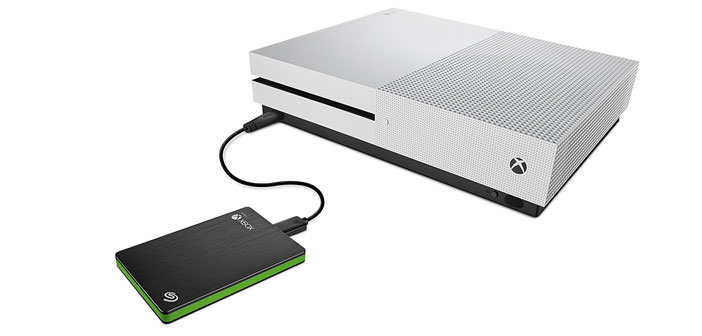 Seagate releases new SSDs for Xbox One
Seagate Technology announced a device that ensures extra storage space for Xbox One, portability and greater speeds than traditional solutions for the Microsoft console.
Seagate Game Drive for Xbox SSD is the solution just announced by Seagate that offers to a flash memory players available on which to store your video games and other content can be managed via Xbox One. A memory so fast in the case of the console reduces load times and transitions from one game to another level.
Seagate Game Drive for Xbox SSD puts to players 512 GB of space and stands out for its easy portability. Seagate has already introduced a solution of this type for the console from Microsoft, but in that case, it was not a hard type SSD with much lower performance.
According to the following table with the specifications, the maximum transfer speed of the previous solution was to 140MB/s, compared to 440MB/s of the new.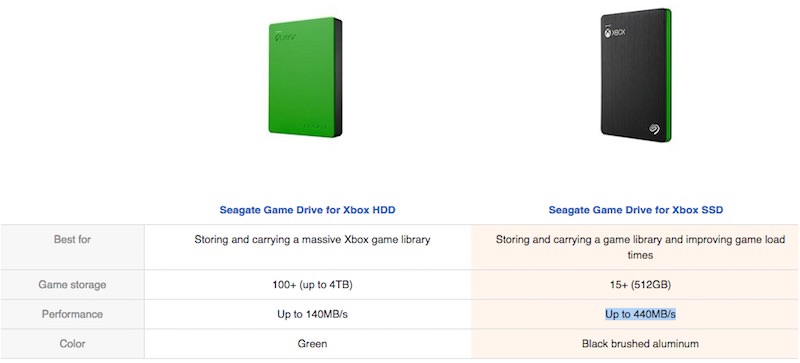 The Seagate Game Drive are connected to the console via the USB 3.0 port that is attached, which allows not to lose performance and avoid bottlenecks.
Try the console with the game Seagate external SSD drive for the Xbox, the unique designed exclusively for Xbox.
It delivers up to three times faster than the standard console, for crushing of hard disk loading times.
Expand the capacity of your console, storing a further 15+ titles.
Plug-and-play will take your game Disco-ready in moments.
With Seagate game unit can also take the library to the home of a friend and play on their console.
Product prices and availability are subject to change. Any price and availablility information displayed on Amazon at the time of purchase will apply to the purchase of any products.