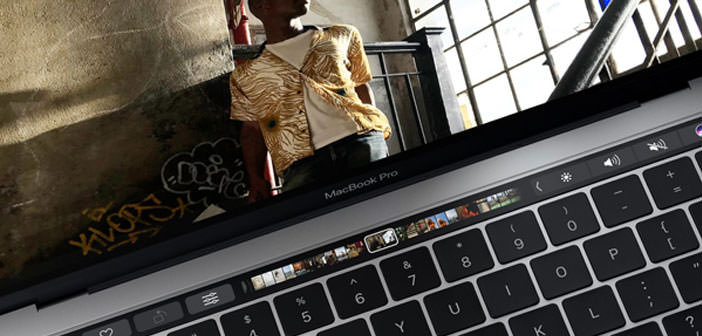 Apple, the Touch Bar of the new MacBook Pro will also work with Windows
A few days after its presentation it turns out that the new Apple MacBook Pro OLED bar will also work with Windows through the " classic " Boot Camp. At the moment, it seems that the visible buttons will be those for the typical Windows features.
The new Apple MacBook Pro, presented at the Special Event a few days ago, accounted for the Cupertino company a novelty not only in terms of hardware such as CPUs, graphics cards and displays, but also the introduction of a new design with positioning the famous touch bar, a fully " touch " OLED bar where MacOS allow you to play different functions depending on the software or user activity performed.
A novelty that quickly drew the attention of all users for both the spectacle of itself but also for its versatility and ease of use. The examples seen by Apple during the presentation in Cupertino have been directed exclusively to MacOS, as is clear, but many have asked how the Touch Bar will work with Windows.
We know that OS X has always been, and now MacOS, allows you to install in " bootcamp " even the operating system from Redmond. A Craig Federighi were then asked what will happen to the Touch Bar if the MacBook Pro will start with Windows. The Cupertino company executive said that, although they are currently not provided for advanced features as with MacOS, even with Windows OLED bar can be used and virtually bring the common function keys of the Redmond system.
Users then with the new MacBook Pro launched with Windows will meet each function key, ie the classic F1 to F12, directly on the Touch Bar. Besides, according to rumors, it seems that will clearly can also access the features essential for the functioning of the MacBook Pro which increase and decreases the brightness and volume.
Unfortunately, no information arrives about the possibility of having access to other functions such as the slide-show or maybe use certain keys of some native Windows program directly from the Touch Bar. Besides, we do not know if Apple will use in the future these features even if strictly speaking are unlikely to be released.