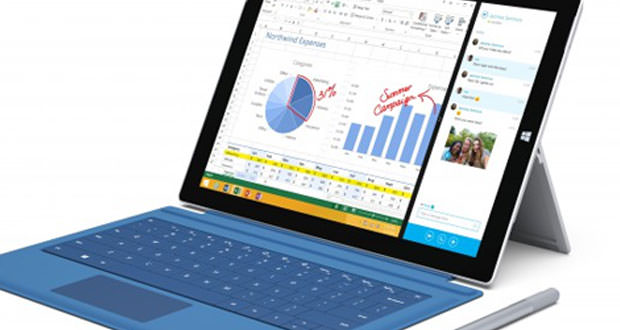 Surface Pro 4: Arrival in October, with CPU Skylake
Awaited debut in the autumn for the next generation tablet hybrid of Microsoft. It should not change the exterior design, with the big novelty of the processor family Skylake.
A little more than one year after its debut on the North American market of Surface Pro 3, with sales in Italy have started at the end of August 2014, here we are with new rumors about the fourth-generation tablet for Microsoft Windows operating systems based on x86 architecture. With the debut of the Windows 10 operating systems, expected from next July 29, Microsoft will not present Surface Pro 4 but the launch of this device will be in the months following course in conjunction with the new OS.
And in the Taiwanese Digitimes report, although not officially, as the next generation of Surface Pro tablet will debut on the market during the month of October. It will be kept outside the chassis, with the same technical characteristics that have characterized Surface Pro 3, and the news will be integrated into the use of an Intel family Skylake. This is a significant change, considering as Surface Pro 3 uses a Core CPU family based on Haswell architecture: the direct passage to Skylake jumps that of Broadwell processors, allowing also to benefit from the architectural innovations implemented in Skylake.
That the external dimensions and the design of Surface Pro is not going to change in the transition from third to fourth generation is an expected, given the recent history of this family of tablet. From Surface Pro to Surface Pro 2 external changes introduced were marginal, as it was in the transition to the third generation that Microsoft acted radically changing external dimensions, the screen diagonal and its relationship between the two sides as well as introduce a kickstand from opening angle considerably higher.
We should also not overlook as Microsoft has recently launched the tablet Surface 3 version of smaller size and lower price of the tablet Surface that in this, third generation leaves the operating system Windows RT in favor of the Windows 8.1 (and soon Windows 10). The market response to this product has been generally very positive and this may push Microsoft to wait for the fall, thus overcoming also all part of management related to the debut of Windows 10, before presenting Surface Pro 4.