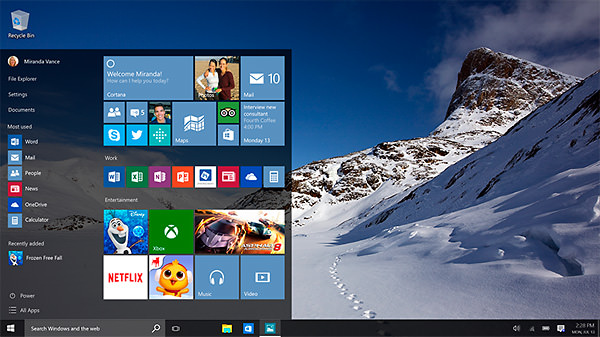 Windows 10, the tab coming up to monitor the use of the GPU in real time
On the new Windows 10 Fall Creators Update there will be a new GPU entry within the Task Manager Performance tab. Here's what information will offer to you.
Microsoft continues to turn to gamers also with Windows 10 Fall Creators Update, the upgrade expected by the end of the year. A new feature for video game enthusiasts (but of course not only) was spotted by Insiders who previewed Build 16226. In this latest version, Task Manager (Business Management) was updated, which now introduces A new GPU entry in the Performance tab.
Usually on this tab, you can monitor the real-time use of various hardware components, including CPU (usage percentage and division of tasks between the various cores), memory, disks, Wi-Fi and wired network adapters. With the new version of the Task Manager, the new entry for the GPU (or GPUs in the presence of a system that adopts more than one) has been added. On the screen, you can analyze various things.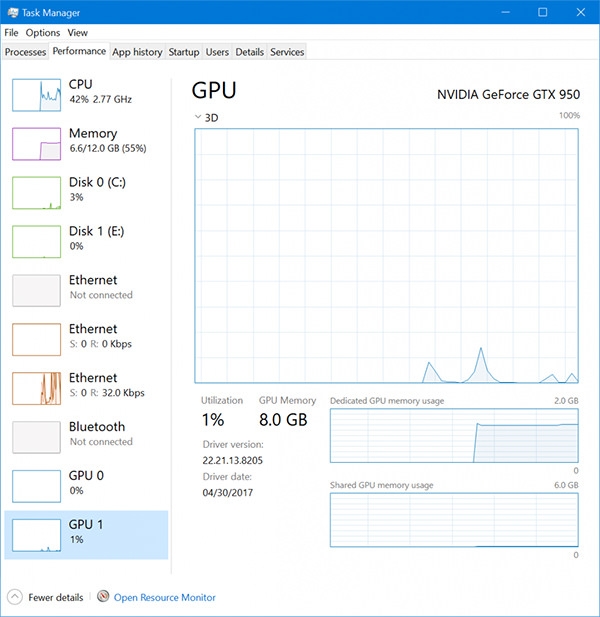 In addition to the workload of each GPU installed on the system, for example, it is possible to test the hardware acceleration for video (encoding and decoding), the use of dedicated and shared memory with the system, and another information related to the installed drivers and their release date. The feature is still embryonic and under development, with Microsoft's warning of potential system slowdowns, bugs or crashes during its use.
Windows 10 Build 16226 also introduces new features and updates: for example, on Microsoft Edge there is more capillary control of tab closure, and procedures for importing cookies and settings from other browsers have been simplified. There is a better integration of Cortana with EPUB books and a better use experience with Favorites. Microsoft has also added support for the latest Unicode update and new emoji.
The company has made some updates to Files-On-Demand feature of OneDrive, and made numerous changes over a large part of the operating system. More details at this address, on the official Microsoft website.