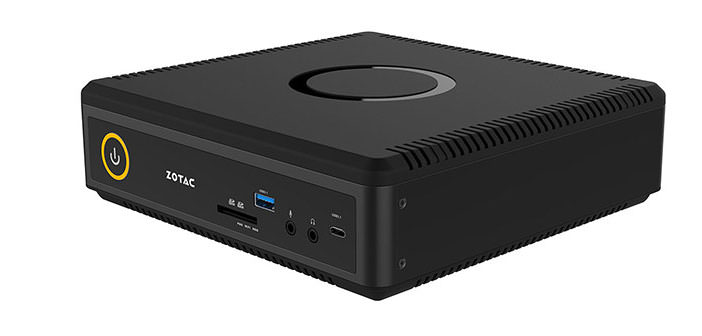 Zotac mini PC with AMD Radeon RX 480 GPU, also for the VR.
The company in Hong Kong, historically linked to their pr NVIDIA video cards, posing with mini PC Magnus ERX480 a configuration equipped with the latest generation of AMD GPUs.
Small size does not necessarily mean having to compromise in terms of processing power. And this is the consideration that can be made by observing the mini-PC Zotac Magnus ERX480, model announced in recent days by the Asian pointing to be combined with viewers for virtual reality.
In this model, we find an Intel Core i5-6400T processor, the default clock frequency of 2.2 GHz and the possibility to go up to 2.8 GHz via Turbo Boost, in combination with AMD graphics card Radeon RX 480. It is a very special choice for Zotac, a company well known for its solutions based on the NVIDIA GeForce family.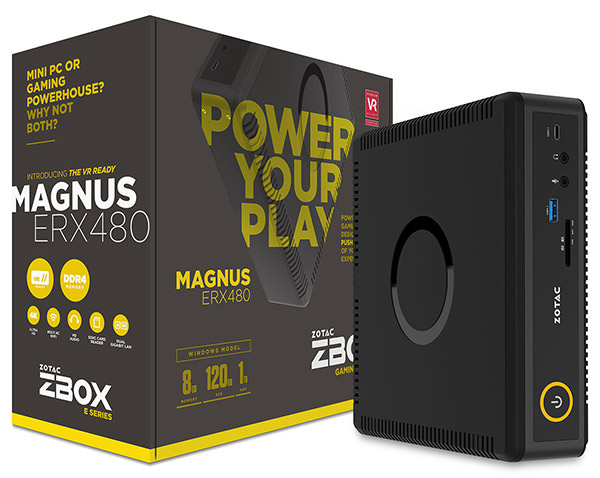 The card version used by Zotac provides all 2,304 stream processors in the RX480 integrated GPU, in combination with a video memory allocation equal to 4 Gbytes. The Intel Core i5 quad-core processor architecture, with the initials T to identify the low-power nature with a maximum TDP of 35 Watts.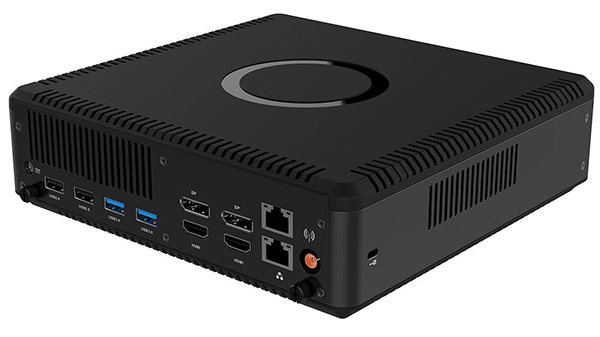 Zotac offers this Mini-PC in 3 distinct versions: the first is barebones, where that is necessary for the user to install memory, a storage solution and operating system. The Plus version is fitted as standard with 8 Gbytes of DDR4-2133 system memory, along with a solution of 120 Gbytes of M.2 SSD SATA type storage combined with a mechanical hard disk 1 Terabyte of capacity.
The third proposal sees the combination of the hardware of the Plus version and a license Windows 10 operating system.