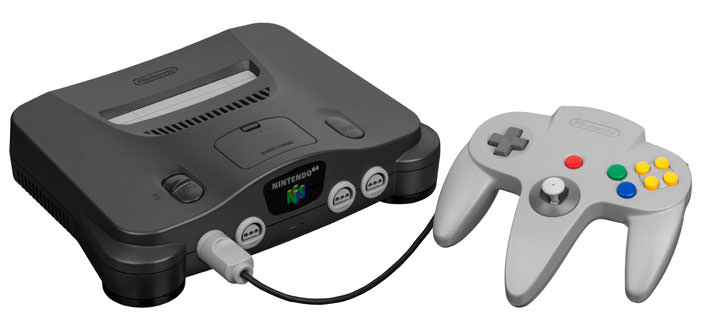 How to emulate the Nintendo 64 on Mac
Welcome to the Guide of how to emulate the games for Nintendo 64 on Mac. The Nintendo 64 was one of the best console of the 90s.
After almost twenty years from the date of output becomes more and more difficult to recover the canons of this legendary Nintendo video games consoles. How do you retrieve the caliber titles Super Mario 64, The Legend of Zelda Ocarina of Time and Majora's Mask, and GoldenEye 007? Easy, just follow this simple guide to learn the secrets of the Nintendo 64 emulator on your Mac.
First, we dedicate this guide to those who have currently purchased console and games, but has problems to reuse their Nintendo 64. We recommend that you avoid piracy, but to download the digital version of the games that you already possess a solid copy. That said, we continue with the premises. The operating system of the Mac is very different from Windows. It is based on Unix, which runs programs and in a totally different system files. With this notion in mind well, we proceed to the next step.
Among the best sites dedicated to emulation stands emuparadise, of which we will provide the links in the guide details. Packed with information and guides on the emulation world of PCs, also devotes much space to the users of Linux and iOS x. We will find many programs that can " read " the ROM of the Nintendo 64 video games. The ROM games simply represent their digital version, taken from the canonical box. Among the best programs stands Mupen64. Then we proceed with the emulator's installation and obtaining the best titles.
Having downloaded Mupen64, just follow to the letter the instructions of emuparadise. It should last no more than two minutes, after which you will be free to download the games. We repeat that it is also good to make as many of the ROM only games, which already possessed the physical. To find the titles you want to play again, simply look in the " Games " section of the same site.
Or just google " game_title rom download " and download it from your trusted sites. Once you have the game, open the emulator and select your game rom. This will open a new window that will function as an interface, and you can have fun. Now you know how to emulate the games of Nintendo 64 on mac.
Note: Only download the games you already own the physical version, Avoid unreliable sites.
Some links that may help: http://www.emuparadise.me