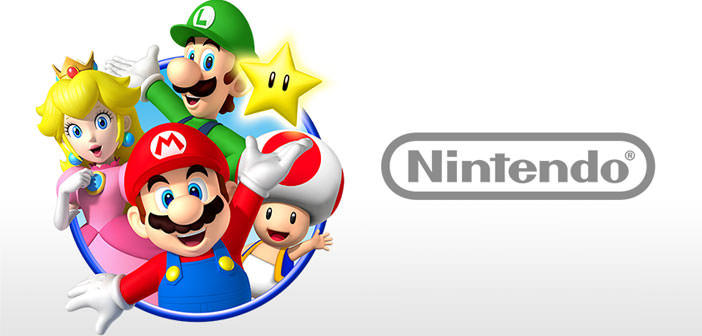 How to get stars in Nintendo clubs
Nintendo, as you surely know, is one of the most prestigious and famous companies producing video games and consoles. Its main character is Super Mario, created in 1981 for the video game Donkey Kong. From the 80s to date, Nintendo has produced several video games, and many console, to name a few Game Boy, Nintendo 64 and Wii.
We see in this guide how to get stars in Club Nintendo. But first … What is Club Nintendo? Club Nintendo is the official loyalty program of the Nintendo website. Each consumer is free to register for this club through the website and give their opinion about the products used Nintendo or declare their loyalty to purchase the official merchandise.
In exchange for this valuable feedback, they are received credits that can be exchanged for items in special editions, such as, playing cards, bags, extended warranties on certain Nintendo's products and much more. So this is a collection of credits, or rather, the stars used to request the prizes. See below how to get stars in Club Nintendo.
1.) First, you have to sign up for Club Nintendo. As? Once you buy one of Nintendo's products go on the official website located at the bottom, enter the " Club Nintendo " session and click on " Join the Club ". So, you can just enter the pin code of a product purchased that you'll find inside the box on the registration card.
2.) Have you registered? Well, your registration gives you a 250 bonus stars. Now you can get other stars and you can do it in three different ways:
Take part in a survey.
Record the products purchased.
Download Nintendo console games.
Let's see them in more detail.
3.) Take part in a survey: When you register a product, you will be asked to answer a survey then, when completed you will receive your Stars. It may also be contacted by email to participate in a special poll.
4.) Product Registration purchased: Take care, you must link your Club Nintendo account to the account of the virtual store so the software you've downloaded will appear on your Club Nintendo account. After downloading the game you need to login in Club Nintendo, go to the " Games and Console " and click on the button next to the title of the downloaded game. It will open a questionnaire, once completed, you will be rewarded with 50 Stars.
5.) Download Nintendo console games: the procedure is the same one that you used when you registered with Club Nintendo. To choose the gadgets and objects that you like go to the " Star Catalogue " Club Nintendo website. So, collect the stars needed to claim awards and ordinal on the site.