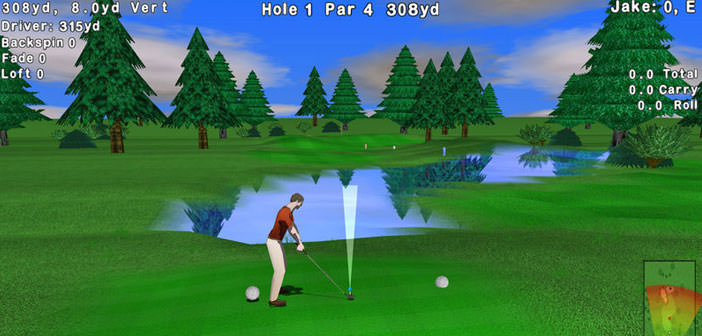 How to play Golf on the Mac
Are you golf lovers? Then know that you have the opportunity to play a golf game even on your home Mac. Apple has produced and published a nice application that can be downloaded free of charge on your Mac from the App store, which allows you to play a simulated good-quality golf, and even if everything in English is easily understood method.
For those who love sports and games related to sports, the Mac offers many leisure options that allow the user to have fun, golf, and many other activities. Not everyone loves golf, but surely anyone who understands it will appreciate the opportunity offered by Steve Jobs and his Apple company with the Mac technology version.
So let's go see step by step how to play golf on the Mac.
First, we need to turn on our Mac, so we'll have to go to the second lower left icon in the App Store app store on every Mac. The icon shows a blue-colored circle containing 2 crossed pens and a bar horizontal white color placed in the center of the circle. What we have to do is simply click on it to open our application.
Once opened our application will just go to the top right where we will find a typing space near a magnifying glass. In the typing space, we have to write: GL Golf Lite, so you will have to click on the magnifying glass with the mouse. In the search result, we will find the application that we are looking for: it is represented by an icon depicting a white golf ball with a small red flag. ( or click here go to App Store)
At this point, we click on the word free or free, placed under the icon of our wanted application and automatically downloaded to our Mac. Now just simply open it from the taskbar and select play. We will find ourselves directly on the golf course. We can use the spacebar to pull and direction arrows so you can change the direction of shooting.
With this guide, you will be sure to learn how to play golf fun, using only a Mac computer and this beautiful application, easily downloadable from PCs, but also on your mobile or ipad. If you have any doubts about how to proceed, read the guide carefully, or consult the information in the app store for this specific application: here, there are all the necessary information to understand the game features.