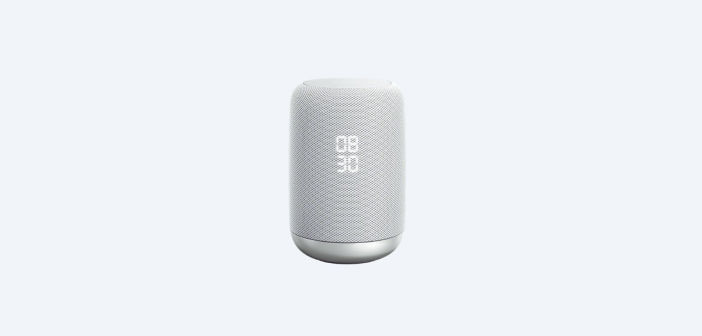 Sony LF-S50G, a Smart Speaker with Voice Assistant
Sony has released several new devices, including a futuristic smart speaker and new series 1000X headphones.
The Sony LF-S50G is a 360° speaker that allows users to immediately access online information and enjoy high quality sound thanks to the stylish compact speaker. Sony, during its presentation, compared it to Google Home, but the Sony LF-S50G also lets you interact with gestures and enjoys Google Assistant support, which allows the user to request various types of assistance.
Thanks to the voice server integrated into this smart speaker, you no longer need to use your smartphone to find information or access the Internet. Various features can be enabled simply by requesting the device after saying " Ok, Google ". The Sony LF-S50G allows you to manage future appointments through your calendar, receive weather or current weather information, schedule activities, and everything you can accomplish through Google Assistant.
Google Assistant on the Sony S50G also allows you to manage other smart devices compatible with this platform, such as built-in Chromecast, Nest, Philips Hue, and IFTTT, always via voice and always through the loudspeaker. Then, for example, adjust the ambient temperature or turn the lights on or off.
The system is equipped with two audio chambers that can propagate the sound in two different directions. This allows the loudspeaker to provide a consistency of heterogeneous sound with a stereo effect otherwise difficult to apply to speakers of this size.
The S50G is made up of a full-range speaker, a bass subwoofer and an omni-directional speaker to spread the sound throughout the room. It is also able to connect with other devices on Bluetooth, NFC and Wi-Fi networks.
Sony also handled the famous 1000X series, enriched with three new headphones that boast the use of the latest generation noise cancellation technology. Top model are the totally wireless WF-1000X headphones, completely wired and perfectly adaptable to your ears. The 6 mm driver ensures a dynamic sound, despite its small size. Headphones turn on automatically as soon as they are removed from the case and connect to the last device they were paired, eliminating any waiting time.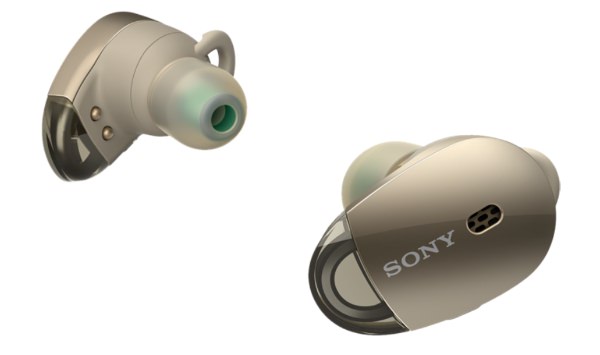 The Sony WI-1000X, on the other hand, has a neck arch and a zip cable management system. Also, by vibration, they alert you to any incoming calls. The device's autonomy, according to Sony, is up to 10 hours wireless or 14 hours by cable. The hybrid driver system with BA and the 9 mm dynamic driver drives also ensure optimum sound quality, along with other audio specifications such as High-Definition Audio, LDAC, DSEE HX and S-Master HX.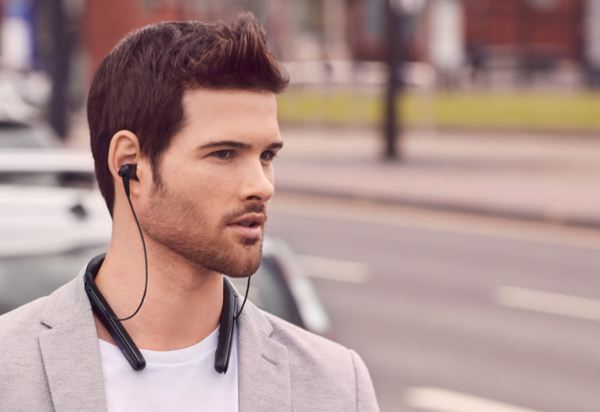 The Sony WH-1000XM2, on the other hand, are the new premium NC headphones featuring innovative multifunctional features and ample autonomy. In this case, Sony speaks of 40 hours for cordless use and 30 hours wireless. In addition, with the Quick Charging option, you can earn 70 minutes with just 10 minutes of charging.
In addition, this headphones, as well as the Sony WI-1000X, enjoy the state-of-the-art Atmospheric Pressure Optimizing technology, which detects the surrounding air pressure through sensors and optimizes noise cancellation accordingly.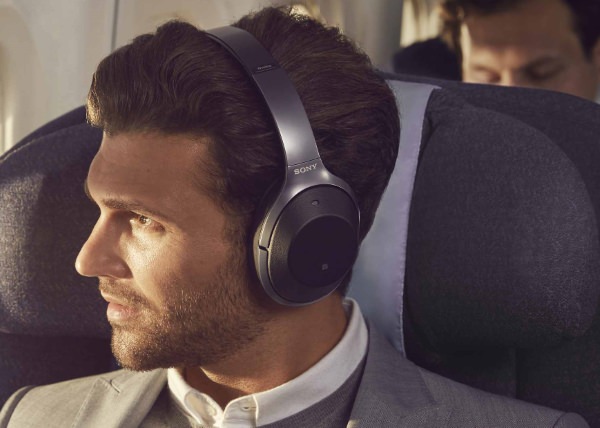 These two new intelligent listening features use Sense Engine technology that incorporates proprietary Sony audio and analysis signal processing techniques.
With the Headphones Connect app, you can also control sounds from headphones freely: customize noise cancellation settings and other features to customize your listening experience.