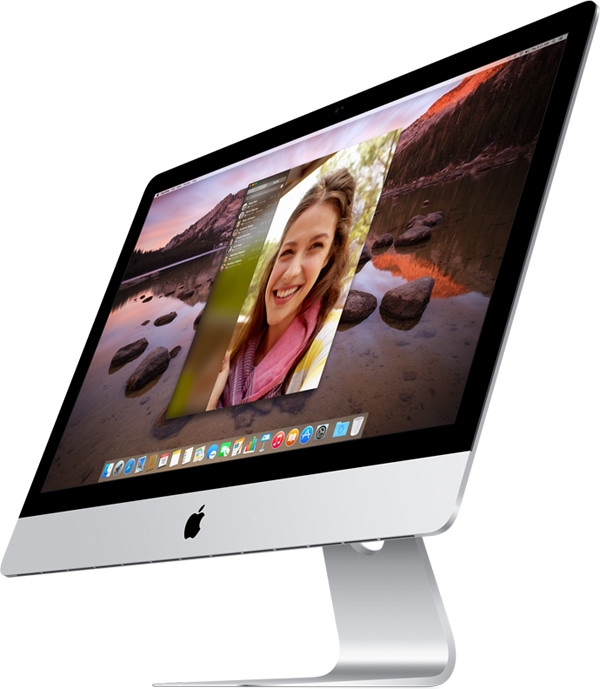 How to calibrate monitor profile on Mac
Updating this guide aims to explain in detail and in sliding the procedure you need to follow in order to calibrate a monitor profile: you will discover that there are two different possibilities, or choose a profile already exists on your Mac (default profile) or fixes and customize all the parameters that you have been available to get the most appropriate results with your expectations. Are you ready? We will see together where to find all the parameters that interest you such as color, contrast or brightness.
The first step is to place the cursor on the top left bar: click on the symbol of the " Apple ", it will open a main menu; scrolling you will find the entry " System Preferences " : click, Now you have to search for and select an icon with the words " Monitor " is within this new window you will find the main parameters relating to the resolution of your monitor, your model of Mac allows you to edit. I would recommend using a resolution that fits your monitor: This type of resolution is one of the items that your computer offers you, as well as the best. If you decide to prefer a particular pixel size, you can also proceed in this case by selecting " Resized " : at this point, you will see a drop-down menu with various options.
To carry out the calibration wizard operation, open the " Color " box. In it might already be several default profiles: if you are not present or do not meet your needs, and you want to customize the different parameters of color, brightness, hue and contrast, you can click the " Calibrate ". This will launch a wizard so easy and intuitive in which you will need to perform some simple steps to change a number of curves with contrast control in general and the color range. As regards the tuning of the white point, it is recommended to use the original or standard.
Whether for personal reasons or business use two different monitors, these can be calibrated in different ways. Also in the " Monitor " window, you can also adjust the brightness factor. As for the calibration procedure for more than one monitor, in detail, you must do the following: First, select the monitor you want to calibrate and complete customization through the operations that we saw earlier. Remember that during the operation, companion is possible to give a name to the created profile to be replaced and retrieved at any time for one or more monitor with ease.