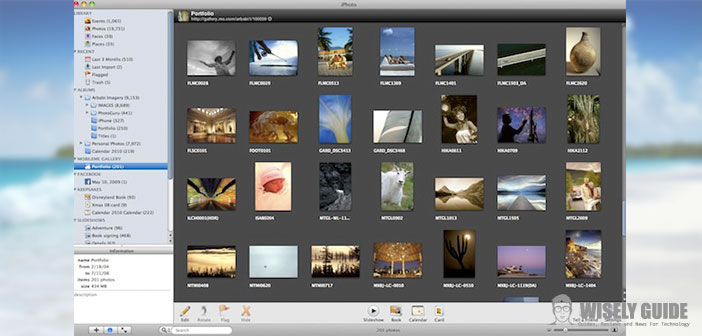 How to make a presentation using iPhoto for Mac
This article is intended to illustrate, for any interested user, some " iPhoto " (included in the " iLife " ) package. This application was made to perfection for Mac. It lets you store your photos, edit them and transport them to your CD or DVD. With " iPhoto " and its wonderful interface, it will be easy to make, organize, edit and share images. Below, you will be detailed in detail how to make a presentation of imported photos on your PC, using " iPhoto " for Mac.
First of all, using the term slideshow means a collection of custom photographs. The following images are let go singularly with the visual effects selected by the photo album producer. The same thing happens for music or background music that you prefer. Also, after you've made your presentation with " iPhoto " for Mac, you'll have the opportunity to export it.
To materialize as a presentation with " iPhoto " for Mac, you need to create a photo album. Initially, your reader will have to browse the drop-down menu of the following application and then get to the " Archive " entry. From here, select the " New Album " button. This will open a box called " New Album " on the left of your Mac's monitor. Clicking on the same item will make it feasible to name the photo album in question.
You need to know that, to put images in your photo album, just drag them from the main window to the box shown in the previous step (New Album). When you have completed the following import of photos, it will be essential to click on the small icon similar to the classic " Play " button (located below). By proceeding this way, your desired presentation will start.
By moving the mouse, you can access the presentation menu about its settings and make it personalized. For example, you can choose the type of visual effect to use for transitions from one photo to another or select the music to use and adjust the presentation to the length of a song. In addition, you will have the opportunity to decide on the order of the slides and whether to send the photos in " Repetition " mode. Here's just a new way to create and share a very interactive photo album.