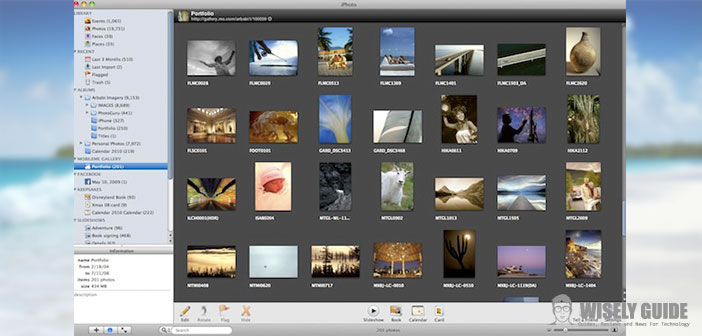 How to upload photos to Facebook from iPhoto
In the era of computing Facebook plays a key role. Almost all people now have an account on the famous social network. The reason for this evolution is to be found in its ease of use and in the ability, it offers to meet new people or keep in touch with old friends.
In addition to being used for entertainment, Facebook is a powerful medium that millions of companies exploit to advertise their products and their offers.
What allows Facebook to reach so many users is the ability to upload photos. Photos strike and attract users, push them to interact and show their liking for something. To this end today, we will talk about how to upload photos to Facebook, and in particular, we will show you a very convenient shortcut if you own an iPhone. We are talking about iPhoto, an Apple software that allows you to upload photos more quickly and easily. So let's see how to upload photos to Facebook from iPhoto.
Download the plugin. Facebook has made a specific plugin for this upload process called Facebook Exporter for iPhoto. After downloading, installing, and restarting iPhoto, a new " Facebook " entry will appear in the " Sharing " menu. After logging in with your account (by entering email and password), you can upload your photos to your account directly from iPhoto. Also, always from iPhoto, you can create albums to upload and even tag your photos in a very fast and easy way (depending of course on the speed of your internet connection).
Thanks to this plugin it will be easy to upload your photos, even easier to download them from your camera or our iPhone. After importing them to iPhoto, just select them, even more than one at a time (to hold it with the Shift key while you select), and then use the Sharing button. In addition to this, there is another way: select the files you want to share, go to File > Export > Facebook.
Once logged in with your Facebook account, the names of your albums on Facebook will be sorted as ordered. If you try to select any of them, you will also see iPhoto showing all the photos you uploaded to this album. So you can download your Facebook photos to your Mac. Just select them and then import them to iPhoto. Thanks to this plugin, we could have a perfect synchronization between Facebook, iPhoto (and hence Mac), and our iOS device (whether it's an iPhone, iPad, or iPod) or photo camera.